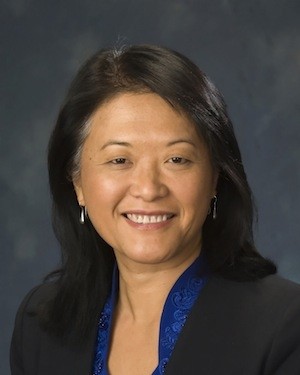 Amy Cheng Vollmer, a Swarthmore College biology professor who is working to bridge the gap between science and humanities through a number of initiatives, will speak at Vanderbilt Law School March 15. Vollmer, who was named a national Phi Beta Kappa visiting scholar, will discuss "Science Literacy: Building Bridges and Trust" at 4:10 p.m. in the Renaissance Room.
Vollmer, the Isaac H. Clothier Jr. Professor of Biology, has been strongly focused on promoting adult science literacy as well as increasing access to and success in STEM fields for a diverse student population.
"Mixing hard science and the humanities creates a chain-reaction cycle that not only makes us smarter, but also improves society in very real and perhaps unexpected ways," Vollmer said.
Vollmer received a bachelor of arts at Rice University before earning her doctorate in biochemistry at the University of Illinois, Urbana-Champaign. She was a postdoctoral fellow in immunology at Stanford University. Her research focuses on the regulation of the response of bacteria to environmental stress. She teaches courses in microbiology, biotechnology, metabolism and introductory biology, and previously served as president of the Waksman Foundation for Microbiology.
Vollmer's visit to campus has been organized by University Librarian Valerie Hotchkiss, a past senator-at-large for the national honor society, and Todd Graham, professor of biological sciences and president of the Vanderbilt chapter of Phi Beta Kappa.
The lecture is free and open to the public. For more information, email Shore Griffin or call (615) 322-4782.