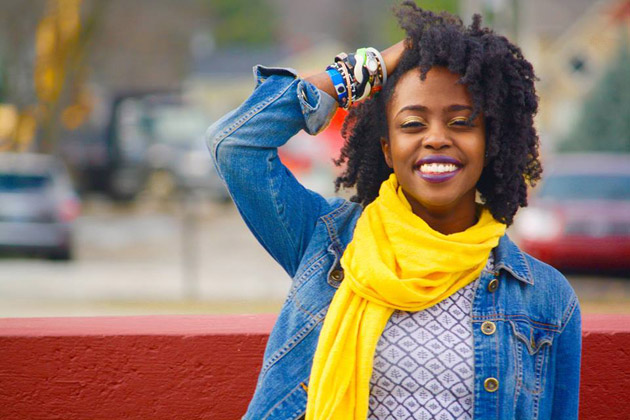 Vanderbilt University alumna Lisa Muloma was a finalist for the Knight-Hennessy Scholars program, a new prestigious scholarship that fully funds graduate-level work in any field at Stanford University. The program seeks to develop "leaders in government, business and nonprofits who can creatively address society's thorniest problems," according to its website.
In January, Muloma was one of 103 finalists flown to Stanford for an immersion weekend. The Knight-Hennessy Scholars program selected 103 finalists from more than 3,600 applications, then selected 49 scholars from the 103 finalists. While Muloma was not named one of the scholars, she will start at Stanford Law School in August.
"The process of applying for the Knight-Hennessy Scholars program was itself very illuminating, as I was compelled to articulate who I am, what I love and where I see myself in the next few years," Muloma said. "Every single conversation I had with a fellow finalist left me inspired and excited to do good work, and more audacious work. It would have been wonderful to receive one of the 49 scholarships that were offered in the inaugural year of the program, but what's more important to me is the relationships that started and will continue for years to come."
While at Vanderbilt, Muloma served as editor-in-chief of The Vanderbilt Review; as a resident assistant; as co-founder, vice president and creative director for Hidden Dores; and as an Alternative Spring Break site leader. She was a Top 10 Outstanding Senior. In 2017, Muloma graduated with a bachelor's degree in English with honors.
"The Knight-Hennessey is a new award, and we are honored to have had Lisa as a finalist this year," said Kate Brooks, Evans Family Executive Director of the Career Center. "We look forward to sending more candidates from Vanderbilt in future years to this excellent award."
The application for the 2019 cohort of Knight-Hennessy Scholars will open May 1. Please contact the Career Center for more information about the Knight-Hennessy Scholars program and other honors scholarships.