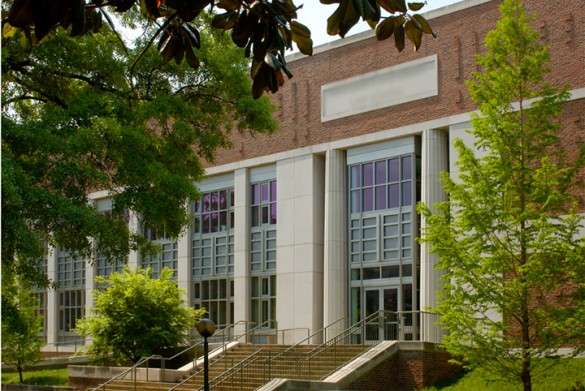 A panel of law and environmental experts will discuss making environmental regulations more palatable to conservatives by limiting where they're enforced and moving responsibility from the federal level to state and local governments.
Blake Hudson, law professor at the University of Houston, will present his paper "Relative Administrability, Conservatives, and Environmental Regulatory Reform" at noon on March 12 in Flynn Auditorium at Vanderbilt Law School. He will be joined by Michael Butler, CEO of the Tennessee Wildlife Federation; Bob Martineau, commissioner of the Tennessee Department of Environment and Conservation; and Greer Tidwell, director of environmental management for Bridgestone Americas.
The hourlong symposium is hosted by Vanderbilt's Environmental Law and Policy Annual Review, the Energy and Environment Law Society and the Energy, Environment and Land Use Program. It is free and open to the public.
The Environmental Law and Policy Annual Review is an annual, joint publication between the law school and the Environmental Law Institute in Washington, D.C. Law students work with the institute to identify the year's best legal and policy solutions to pressing environmental problems. The result is a one-issue, student-edited volume that includes condensed versions of selected articles along with commentary from leading experts.