Road closure: Garland Avenue March 10-11
Mar. 7, 2018, 2:49 PM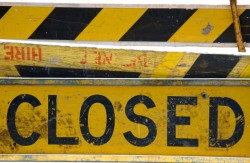 From 5 a.m. Saturday, March 10, to 2 p.m. Sunday, March 11, Garland Avenue will be closed from Stevenson Drive to the Medical Center North circle drop-off.
The reason for this closure is to set a crane in the turnaround for the placement of an air handler unit on top of Medical Center North for the VISE project. VUPD and flagmen will be on site to direct vehicular and pedestrian traffic.
If you have any questions, please call Terry Ralph in Space and Facilities Planning at 615-715-1257.