Author of fierce family memoir 'Cuz' to deliver Howard Lecture
by
Ann Marie Deer Owens
Mar. 7, 2018, 1:51 PM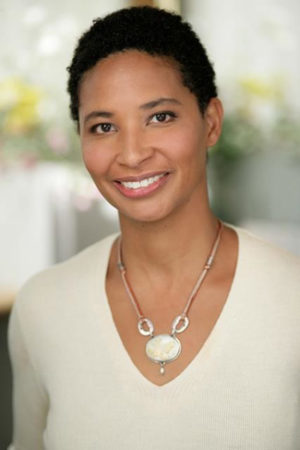 UPDATE 3/12/18: The March 13 Harry C. Howard Lecture featuring Danielle Allen has been cancelled. Inclement weather in the Northeastern United States prevents the speaker from traveling.
Danielle Allen, a Harvard University political theorist who has written a family memoir about the life and tragic death of her previously incarcerated first cousin, will deliver the Harry C. Howard Lecture March 13.
Allen, who is widely known for her work on justice and citizenship in both ancient Athens and modern America, will discuss her 2017 book Cuz: The Life and Times of Michael A. Her talk will begin at 4:10 p.m. in the Central Library's Community Room.
As the James Bryant Conant University Professor at Harvard, Allen has published broadly in the areas of democratic theory, political sociology, and the history of political thought. She is also the director of the Edmond J. Safra Center for Ethics.
Cuz is the true story of a teenager who spent nearly 11 years in prison after pleading guilty to an attempted car jacking and admitting to four robberies. He ended up being murdered at 29, a year after being released.
Allen's memoir is a critique of the U.S. prison system as she describes the experiences of her cousin while she was trying to provide guidance and support during his incarceration and time out of prison. Cuz has been spotlighted in The New York Times, Washington Post and Wall Street Journal, among other publications, and she was interviewed on NPR's "Fresh Air."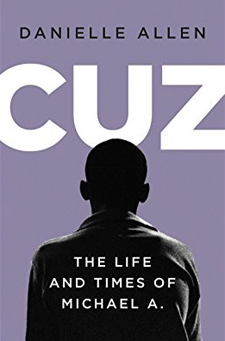 Her other books include Our Declaration: A Reading of the Declaration of Independence in Defense of Equality and Education and Equality. Allen received a doctorate in government from Harvard in 2001. Her other degrees include a doctorate in classics from King's College at the University of Cambridge in 1996. She graduated summa cum laude from Princeton University in 1993.
Her numerous honors include a MacArthur Fellowship awarded in 2002. She is a member of the American Academy of Arts and Sciences and the American Philosophical Society.
The Harry C. Howard Jr. Lecture Series was established in 1994 through the endowment of Mr. and Mrs. Thomas E. Nash Jr. and Mr. and Mrs. George D. Renfro, all of Asheville, North Carolina. The lecture honors Harry C. Howard Jr., who earned his bachelor's degree at Vanderbilt in 1951, and allows the Robert Penn Warren Center for the Humanities to bring an outstanding scholar to Vanderbilt annually to deliver a lecture on a significant topic in the humanities.
A reception will follow the lecture, which is free and open to the public. For more information, email Terry Tripp at the Warren Center, or call 615-343-6060.