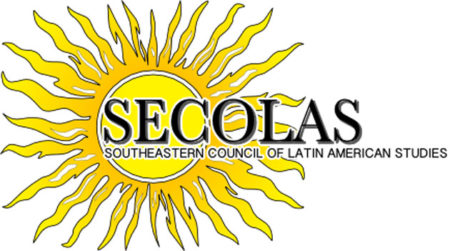 Vanderbilt's Center for Latin American Studies will host the 65th annual Southeastern Council of Latin American Studies conference at Vanderbilt from March 8 to March 11.
"SECOLAS is delighted to have its 65th annual meeting hosted by the Center for Latin American Studies at Vanderbilt University," said Secretary-Treasurer Steven Hyland. "With nearly 200 people on the program, we are thrilled by the opportunity for intellectual exchange and social interaction, and Vanderbilt's team at CLAS have been vital in the build up to what we are convinced will be a successful and productive encounter."
SECOLAS is a nonpolitical and nonprofit association of individuals interested in Latin America, with the objectives of promoting interest in Latin America, scholarly research pertaining to Latin America in all fields, and the increase of friendly contacts among the peoples of the Americas.
"SECOLAS is a premier venue for research on Latin America," said Center of Latin American Studies Director and Cornelius Vanderbilt Professor of Anthropology Ted Fischer. "We are proud to host this organization with such an illustrious history here on campus, connecting what we do at Vanderbilt to wider networks."
Several Vanderbilt faculty and students will present papers and serve on panels at the conference. Departments represented will include History, Spanish and Portuguese, Political Science, Latin American Studies, and Anthropology.
"SECOLAS and Vanderbilt have a long history together. Many of its faculty have served in leadership positions and on prize committees," Hyland said. "We have always been proud of providing a forum for graduate students too, many of whom consistently are from Vanderbilt."
Other presenters will come from Metro Nashville Public Schools as well as higher education institutions across the United States and abroad. Countries represented include Germany, Argentina, Jerusalem, Brazil, Chile, Ecuador, Colombia and Mexico.
Support for the conference also was provided by the Consortium of Latin American Studies Programs and the Vanderbilt College of Arts and Science Dean's Office.
For more information, please contact Steven Hyland or visit the SECOLAS website.