Two Vanderbilt professors are being recognized for their achievements in promoting equality and access for women and girls in sport. Anjali Forber-Pratt and Sharon Shields, both professors at Vanderbilt's Peabody College of education and human development, will be honored at the SHAPE America National Convention and Expo March 20–24 in Nashville.
Forber-Pratt, assistant professor of human and organizational development, will be presented with the "Guiding Women in Sport" award, which is given in recognition of extraordinary service, leadership and commitment to girls and women in sport.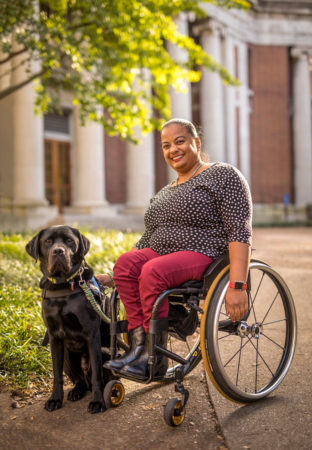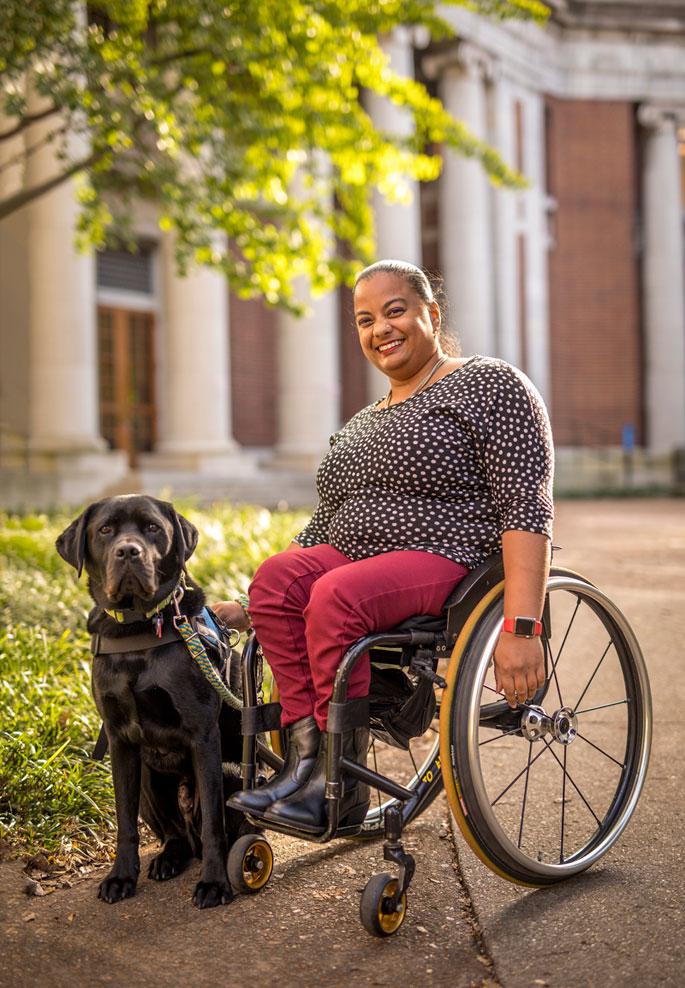 An elite wheelchair racer, she is the 2011 World Champion in the 200-meter race and earned two bronze medals at the 2008 Paralympic Games in Beijing, China, and the 2012 Paralympic Games in London. Her scholarly work focuses on disability identity development, perceptions of inclusion and disability and victimization experiences in schools.
Forber-Pratt has served as a consultant on disability rights and policies for the Obama administration, the U.S. Department of Education, the U.S. Chamber of Commerce and the U.S. Office of Personnel Management. She is the author of All About Sports for Athletes With Physical Disabilities and has published more than 25 academic articles in prominent journals.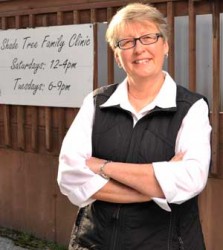 Prior to Forber-Pratt's award presentation, Sharon Shields, professor of the practice in the Department of Human and Organizational Development, will deliver the Rachel Bryant Lecture. Shields, a faculty member at Peabody since 1976 has focused her career on teaching, clinical research and practice in the area of exercise physiology, health promotion and disease prevention; community health; and university/community service-learning and civic engagement. Her scholarship has contributed significantly to the fields of health service delivery to diverse populations and gender equity in underserved populations as they relate to health and physical activity issues. She also serves as associate dean for professional education at Peabody.
"We are delighted to see these two women honored by SHAPE America," said Camilla P. Benbow, Patricia and Rodes Hart Dean of Education and Human Development at Peabody College. "Both Anjali and Sharon model personal as well as intellectual excellence, and they share a commitment to serving the underrepresented. Their recognition is well-deserved."
SHAPE America is the nation's largest membership organization of health and physical education professionals. Since being founded in 1885, the organization has defined excellence in physical education. Its National Standards for K-12 Physical Education serve as the foundation for well-designed physical education programs across the country.
SHAPE America has 50 state affiliates and is a founding partner of national initiatives such as the Presidential Youth Fitness Program, Let's Move! Active Schools (now Active Schools), and the Jump Rope For Heart/Hoops For Heart programs.