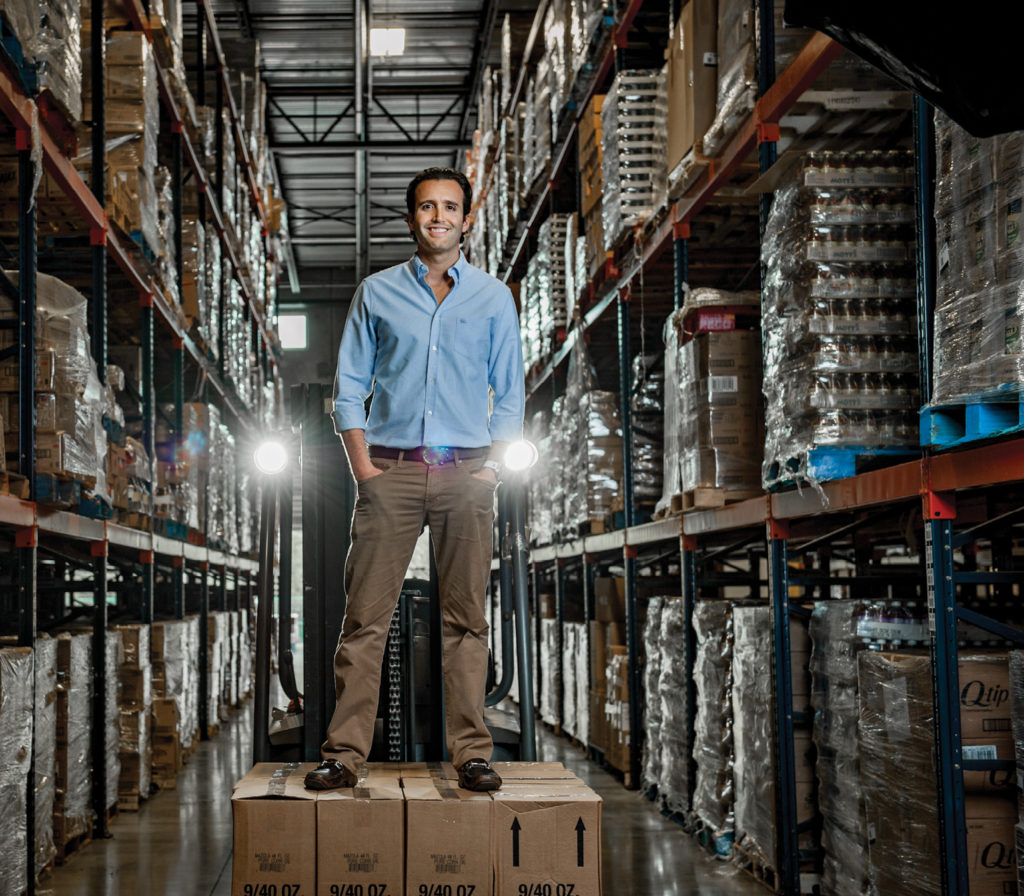 Jose Garrido's influence can be found on grocery shelves throughout Latin America, the Caribbean and the United States. As executive vice president of Walton & Post Inc., a privately owned Miami export/import business, Garrido sells products ranging from paper towels and canned sausages, to fruit and maple syrup.
His grandfather, a Cuban immigrant, started the company in 1984, after having founded a separate export business in the 1960s. The business always has been a family affair. Garrido's grandfather turns 90 this year and still comes to the office "barking orders, which we wouldn't have any other way," Garrido says. His father is president of the company.
Helping to keep households properly appointed, Garrido says, is "in my blood." After graduating from Vanderbilt, he earned a law degree and did transactional work. But the pull of the family business was strong.
"I've known about our business since I was born," he adds. "I was raised in a crib inside our offices. Every day when I come to the office, I'm carrying my grandfather's and my dad's legacy with me, and it's what keeps me going."
Walton & Post Inc. is the recipient of the President's "E" Award, authorized by the U.S. secretary of commerce to recognize organizations that contribute significantly to increasing American exports. Twice during the past decade, ConAgra Foods recognized the company as Global Distributor of the Year.
The recipient of a full academic scholarship at Vanderbilt, Garrido felt it his duty to return the favor to his alma mater. In 2013 he established the Garrido Family Scholarship for need-based support for students in the College of Arts and Science.
His involvement doesn't stop there. Garrido has served as co-president of the Vanderbilt Miami Chapter since 2016, and he's a former CoRPs (Commodore Recruitment Programs) recruiter.
"Any way I can, I give back to Vanderbilt," he says. "The university really extended an opportunity to me."
—ANDREW FAUGHT
---