Goal-Oriented: Soccer program enjoys best season in years
Feb. 26, 2018, 2:38 PM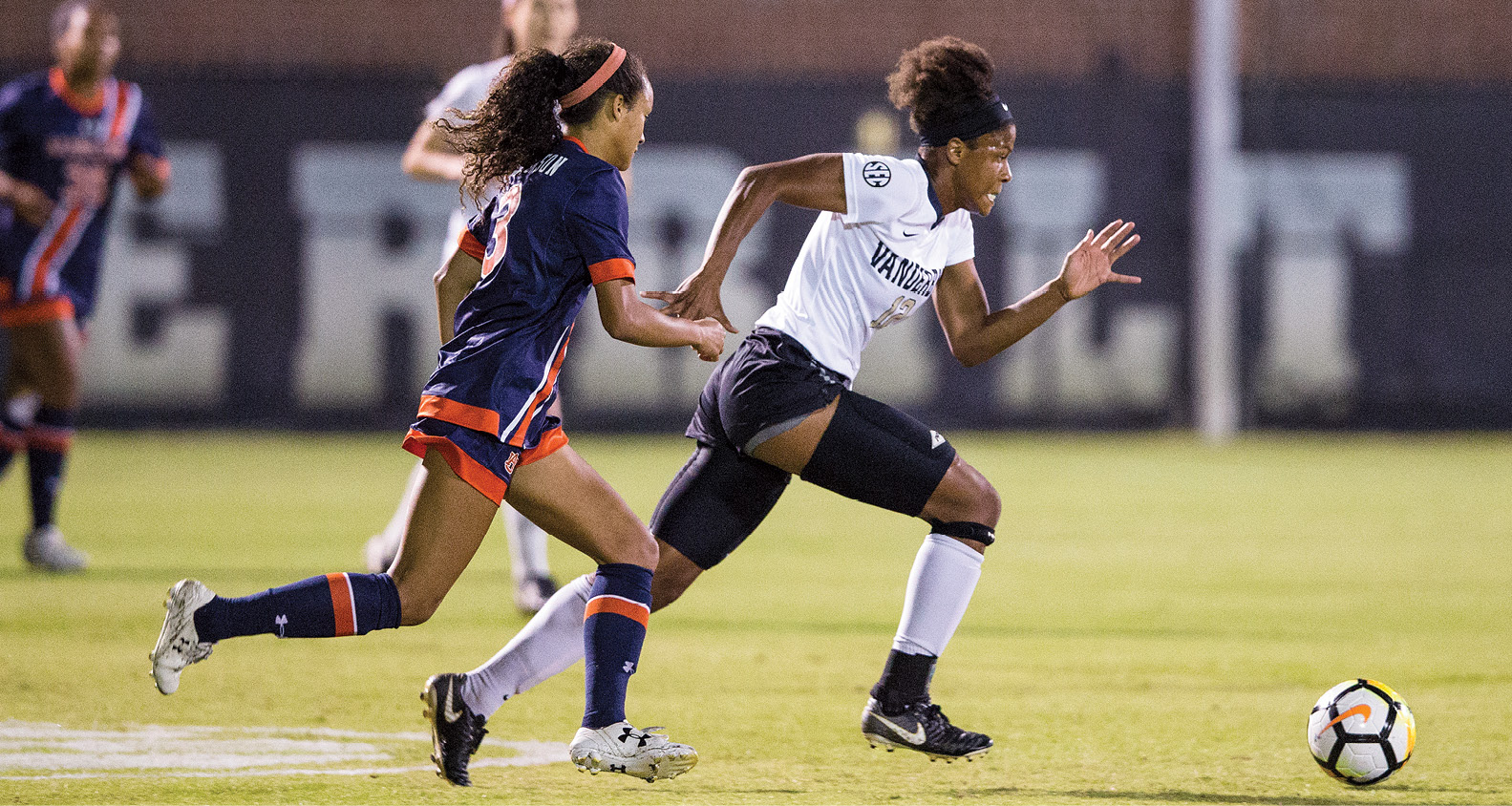 The Vanderbilt women's soccer team enjoyed its finest season in more than a decade, receiving an NCAA tournament bid for the first time since 2006 and reaching the second round for only the fifth time in school history.
"When we came here, we set a goal to make the NCAA tournament," says Head Coach Darren Ambrose, who arrived at Vanderbilt in 2015 after a 15-year stint as head coach at Penn. "We wanted to prove we belonged, to show that we can develop players and be very competitive. To do it in our third year was probably faster than we expected."
The Commodores earned the NCAA invitation after a 12­–6–2 regular season that included a fourth-place finish in the SEC. In the first round they upset Ohio State 2–1 on a goal by graduate student Stephanie Amack with under two minutes remaining.
"It was important," Ambrose says of winning a game in the NCAAs. "We want to bring in the best players in the country, and we showed we can compete nationally. We turned some heads of the club [soccer] world and some of the high-profile recruits we are going to need to attract."
Amack, a graduate transfer from Stanford, earned second-team All-America and first-team All-Southeast Region honors, while Simone Charley, BA'17, was a second-team All-Southeast Region pick. Charley was among seven seniors on the 2017 roster.
"I'm really happy for them," Ambrose says. "The seniors can leave the program knowing they were a big piece of establishing what we hope to become as a program."
Despite the significant personnel losses, Ambrose believes the Commodores are positioned well for future success. "We have a good base of talent," he says. "Our expectation is to compete for the NCAA tournament every year."
---