---
---
Professor and author Jelani Cobb preceded his keynote address to the Vanderbilt community with a conversation about free speech and open inquiry on college campuses.
In the latest episode of The Zeppos Report, Vanderbilt University Chancellor Nicholas S. Zeppos engages Cobb, the Ira A. Lipman Professor of Journalism at Columbia University, in a discussion about the historical narratives of race in America. The two emphasize the importance of leaning into the tough conversations in university settings.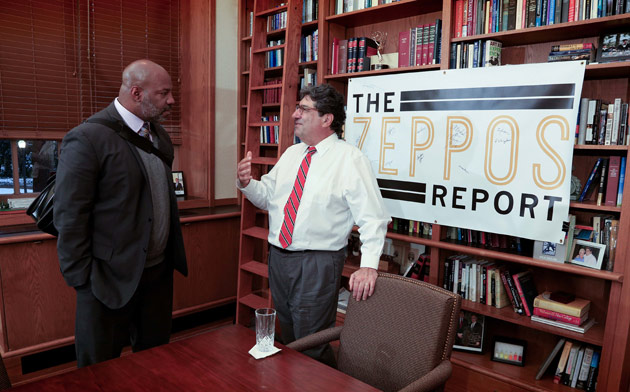 Cobb notes that discomfort is appropriate in the classroom when it prompts his students to discover new facets of American history.
"I show lynching images in my classes. That is not supposed to be a fun experience," Cobb said.
"Faculty across the spectrum want students to be uncomfortable," Zeppos added. "I hope that when my students leave here, they have the intellectual dexterity to thoughtfully engage with somebody who disagrees with them."
In the podcast, Zeppos references the announcement of The Center for Sports and Society. He asks Cobb to share his thoughts on the connection between sports and race relations in America.
"On a basic level, because of the market share that sports has in American life, it has allowed people to have conversations and engage in ways that they might not otherwise," Cobb said.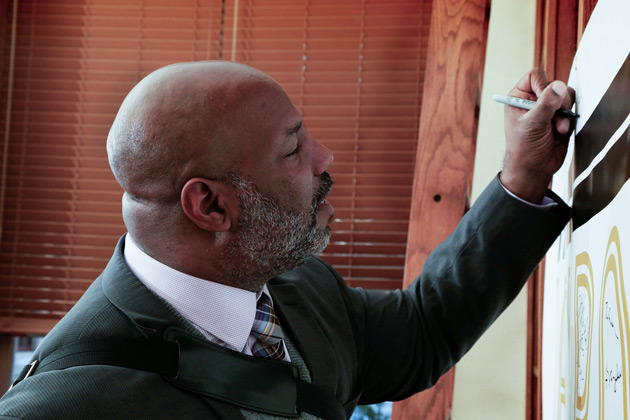 Cobb, a staff writer for The New Yorker, spoke at Langford Auditorium Jan. 17 as part of the Chancellor's Lecture Series. The event was titled "From Louis Armstrong to the NFL: Racial Protest in America."
The podcast is available on SoundCloud, Stitcher, Google Play, iTunes, YouTube and The Zeppos Report website.