America's Happiest Students
Feb. 26, 2018, 2:40 PM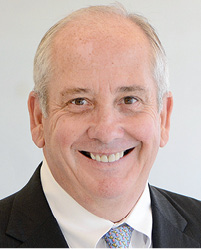 It should come as no surprise that The Princeton Review has rated Vanderbilt students "the happiest students in America" three of the past four years. Through great vision, strategic planning and diligent execution, Vanderbilt has created an exceptional environment for living and learning that is unparalleled in higher education. Our students not only excel academically, but they also grow as individuals thanks to the holistic approach Vanderbilt takes to the overall student experience.
I have seen it firsthand: Our daughter, Betsy, graduated in 2013, and I was able to live her more recent Vanderbilt experience vicariously (and jealously!). She thrived and excelled academically, but even more important, she expanded her horizons and grew exponentially as a person. This was no accident—it's the Vanderbilt way.
Vanderbilt is deeply committed to creating a community of students from varied backgrounds who live with and learn from each other. One of the key planks in the Vanderbilt platform continues to be Opportunity Vanderbilt, the university's commitment to meet all demonstrated student financial needs with scholarships rather than student loans.
Opportunity Vanderbilt has fostered a culture marked by diversity of income, thought, experience, race and ethnicity. This opportunity to live and learn with such a wide variety of perspectives provides an education that is uniquely Vanderbilt.
This vision for living–learning communities is made possible with Vanderbilt's residential colleges—like The Martha Rivers Ingram Commons, where all first-year students live closely together and bond as a class. That experience was expanded to upperclass students with the beautiful new Warren and Moore colleges, and the E. Bronson Ingram College will open in the fall of 2018. Additional residential colleges are planned for the West End Neighborhood in the near future, ultimately allowing expansion of these special communities to all undergraduate students.
Vanderbilt is devoted to the undergraduate student experience, and we plan to have America's happiest students for years to come!
—PERRY BRANDT, BA'74, JD'77
---