Rocky Boyer's War: An Unvarnished History of the Air Blitz that Won the War in the Southwest Pacific (2017, Naval Institute Press) by Allen D. Boyer, BA'78
In Rocky Boyer's War, Allen Boyer offers a wry, keen-eyed, and occasionally disgruntled counterpoint history of the hard-fought, brilliant campaign that won World War II in the Southwest Pacific. Based in part on an unauthorized diary kept by the author's father, 1st Lt. Roscoe "Rocky" Boyer, this narrative history offers the reader an account of Allied air commander Gen. George Kenney's "air blitz" offensive as it was lived both in the cockpit and on the ground.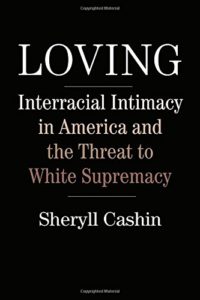 Loving: Interracial Intimacy and the Threat to White Supremacy (2017, Beacon) by Sheryll D. Cashin, BE'84
Released in conjunction with the 50th anniversary of the landmark Supreme Court decision in Loving v. Virginia, Loving explores the history and future of interracial intimacy, including dating, marriage, adoption and friendship, and its potential impact on American culture and politics. NPR's Fresh Air interviewed Cashin about Loving and her background as the child of civil rights activists growing up in Huntsville, Alabama.
The SAGE Handbook of International Corporate and Public Affairs (2017, SAGE Publications), edited by Phil Harris and Craig S. Fleisher, MBA'88
This new edition builds on the success of the first edition (The SAGE Handbook of Public Affairs, 2005) by comprehensively updating, extending and enhancing the content and structure, setting a new standard for the practitioner and student of the global corporate and public affairs disciplines. The new edition includes increased international coverage of the field and a strong focus on emerging trends, as well as provides a comprehensive overview of the foundations and key aspects of the discipline.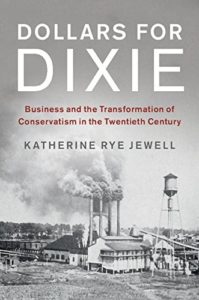 Dollars for Dixie: Business and the Transformation of Conservatism in the Twentieth Century (2017, Cambridge University Press) by Katherine Jewell, BA'01
Organized in 1933, the Southern States Industrial Council's adherence to the South as a unique political and economic entity limited its members' ability to forge political coalitions against the New Deal. The SSIC's commitment to regional preferences, however, transformed and incorporated conservative thought in the post-World War II era, ultimately complementing the emerging conservative movement in the 1940s and 1950s. Dollars for Dixie demonstrates how the South emerged from this refashioning and became a key player in the modern conservative movement, with new ideas regarding free market capitalism, conservative fiscal policy and limited bureaucracy.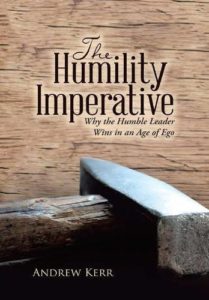 The Humility Imperative: Why the Humble Leaders Win in an Age of Ego (2017, Lulu) by Andrew Kerr, BA'00, MEd'03
Against a rising tide of narcissism and ego, humility has quietly re-emerged as the crucial leadership quality for the 21st-century knowledge economy. Andrew Kerr, a certified expert on change management and leadership, blends storytelling with the latest research to reveal how humility creates a distinct competitive advantage for individual leaders and their organizations. The book details how to increase humility, avoid catastrophic humiliations that can occur when egos go unchecked, develop employees and get the most out of teams, and build genuine trust with employees, peers and business partners.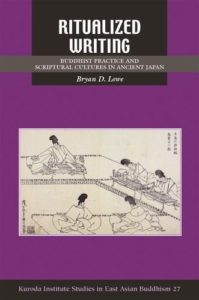 Ritualized Writing: Buddhist Practice and Scriptural Cultures in Ancient Japan (2017, University of Hawaii Press) by Bryan Lowe, assistant professor of religious studies
Ritualized Writing takes readers into the fascinating world of Japanese Buddhist manuscript cultures. Using archival sources that have received scant attention in English, primarily documents from an eighth-century Japanese scriptorium and colophons from sutra manuscripts, Lowe uncovers the ways in which the transcription of Buddhist scripture was a highly ritualized endeavor. He takes a ground-level approach by emphasizing the activities and beliefs of a wide range of individuals, including scribes, provincial patrons and royals, to reassess the meaning of scripture and re-evaluate scholarly narratives of Japanese Buddhist history.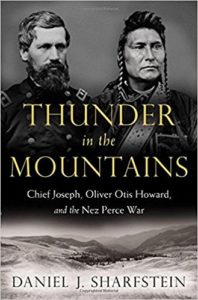 Thunder in the Mountains: Chief Joseph, Oliver Otis Howard, and the Nez Perce War (2017, W.W. Norton) by Daniel Sharfstein, professor of law and holder of the Tarkington Chair in Teaching Excellence
Today's conflicts over diversity, national identity, immigration, foreign policy and "big government" have their roots in America's pivot from Reconstruction to Western conquest, when a demand for civil rights and fear of "others" were routinely at odds. Thunder in the Mountains (a title inspired by Chief Joseph's Nez Perce name) is the story of a defining American struggle, brought to life by two of the most remarkable men in American history. By taking these debates back to their earliest days, Sharfstein helps to clarify how we continue to live in the world the Civil War made.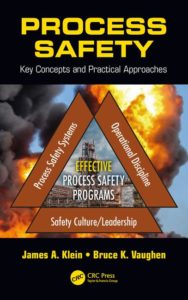 Process Safety: Key Concepts and Practical Approaches (2017, CRC Press) by James A. Klein and Bruce K. Vaughen, MS'86, PhD'89
Process Safety provides key concepts, practical approaches and tools for establishing and maintaining effective process safety programs to successfully identify, evaluate and manage hazards. It introduces process safety systems in a way that helps readers understand the purpose, design and everyday use of overall process safety system requirements. Understanding what the systems are intended to achieve, why they have been designed and implemented in a specific way, and how they should function day-to-day is essential to ensure continued safe and reliable operations.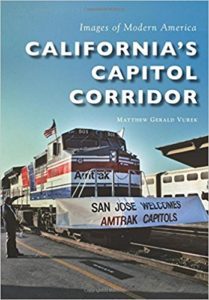 California's Capitol Corridor, Images of Modern America series (2016, Arcadia Publishing) by Matthew Gerald Vurek, BA'83
The "Capitol Corridor" is the name of the Amtrak passenger train route between California's capital, Sacramento, and San Jose, the state's first capital upon admission to the Union in 1850. The scenery between these two areas highlights vastly different land uses, from an industrialized shoreline covered with a forest of petroleum refineries to urban areas transitioning from industrial to residential use to a wildlife refuge disturbed only by the passage of trains. The "Capitol Corridor" is now an integral part of the transportation scene in Northern California.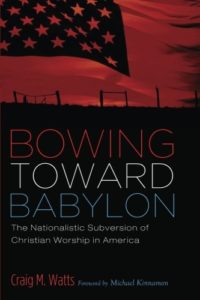 Bowing Toward Babylon: The Nationalistic Subversion of Christian Worship in America (2017, Cascade Books) by Craig M. Watts, MDiv'79, MS'80
Bowing Toward Babylon is a historical and theological discussion of the symbols, songs and gestures that are used in many churches to celebrate America. Watts maintains that in faithful worship the story of Jesus must be represented and performed in such a way that the only affections and loyalty that are fostered are those Christians everywhere rightfully share. He concludes that the spirituality of American Christian nationalism does not complement the faith of the church but distorts it, hindering global Christian unity and the peaceable witness of the church in a divided world.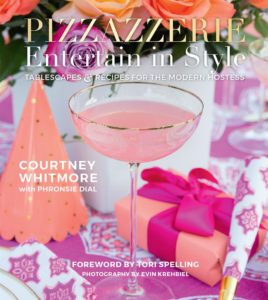 Pizzazzerie: Entertain in Style (2017, Gibbs Smith) by Courtney Whitmore, BA'07, MEd'09
Create exceptional parties with entertaining expert Courtney Whitmore, founder of the popular party-planning website Pizzazzerie.com. Whitmore provides how-to instructions for more than a dozen occasions (from simple backyard gatherings to special celebrations), each complemented with full tablescape details, decor tips and recipes covering appetizers, desserts and drinks.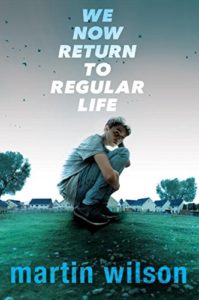 We Now Return to Regular Life (2017, Dial Books for Young Readers) by Martin Wilson, BA'95
Sam Walsh, missing for three years, has been found, and he's coming home. His older sister, Beth, thought he was dead. His childhood friend, Josh, thought his kidnapping was all his fault. They were the last two people to see him alive. As Sam starts to confide in Josh about his past, Josh can't admit the truths he's hidden deep within himself: that he's gay and developing feelings for Sam. And, even bigger: that he never told the police everything he saw the day Sam disappeared. As Beth and Josh struggle with their own issues, their friends and neighbors slowly turn on Sam, until one night when everything explodes in this ripped-from-the-headlines novel that explores the power of being an ally and friend.