Media Inquiries
Latest Stories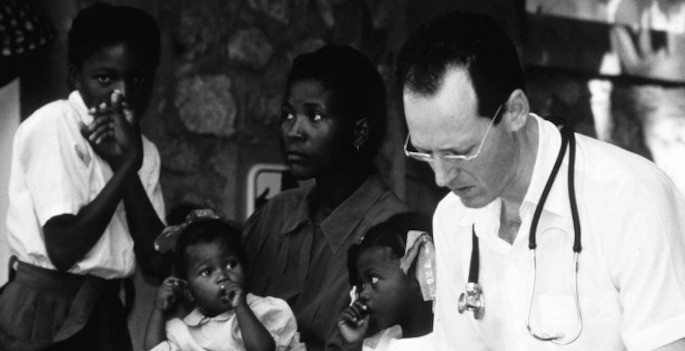 Vanderbilt's Office of Health Sciences Education, in conjunction with the Center for Medicine, Health and Society, Vanderbilt Institute for Global Health and the Center for Latin American Studies, will host a public lecture and interview with global health expert Paul Farmer on Feb. 19 in Langford Auditorium.
The event, titled "Paul Farmer and Haiti," will begin at 4 p.m. Ted Fischer, director of the Center for Latin American Studies and the Cornelius Vanderbilt Professor of Anthropology, will moderate the interview.
Farmer, a physician and anthropologist, is the chief strategist and co-founder of Partners In Health, Kolokotrones University Professor and chair of the Department of Global Health and Social Medicine at Harvard Medical School, and chief of the Division of Global Health Equity at Brigham and Women's Hospital in Boston. He also serves as U.N. special adviser to the secretary-general on community-based medicine and lessons from Haiti.

"Paul Farmer has changed the way we approach global health, and in doing so has improved the lives of countless people in Haiti and around the world," Fischer said. "Recognizing that AIDS is about more than just the HIV virus, but also about race and sexuality, political policies and discrimination, he has forced us to look at the structures that lead to infection and illness. He continues to inspire."
Farmer is an advocate for Haitians, Haiti, and the universal right to health care. He has written extensively on health, human rights, and the consequences of social inequality. His most recent books are In the Company of the Poor: Conversations with Dr. Paul Farmer and Fr. Gustavo Gutiérrez; Reimagining Global Health: An Introduction; and To Repair the World: Paul Farmer Speaks to the Next Generation.
Admission to the event is free, but tickets are required. Tickets are available in 201 Light Hall, 230 Buttrick Hall and the Sarratt Box Office. For more information, contact Emily Korab.