Media Inquiries
Latest Stories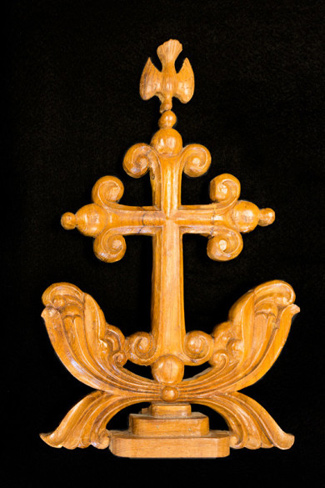 The rich Syriac culture, which has faced continued threats of extinction due to ongoing strife in countries such as Syria and Iraq, is featured in an exhibit at Vanderbilt's Cohen Memorial Hall.
"Syriac: Preserving an Endangered World Culture," which is free and open to the public through March 2, showcases the presence of Syriac culture around the globe.
The Syriac language is a dialect of Aramaic used extensively by Christians in the Middle East.
"Syriac was one of the most widely used languages in ancient and medieval culture for more than a thousand years," said David A. Michelson, assistant professor of the history of Christianity at Vanderbilt Divinity School. He is also an affiliate assistant professor of classical and Mediterranean studies in the College of Arts and Science. "Syriac culture is very important for understanding key moments in the development and intersection of Judaism, Christianity and Islam."
The Sryiac exhibit includes reproductions of manuscripts, historical photographs and liturgical objects. A unqiue local focus of the exhibit is the inclusion of items from the family collection of the Rev. Dr. P.K. Geevarghese, who served as priest of the first Indian Orthodox parish in Tennessee. Geevarghese's son, Dr. Sunil K. Geevarghese, is a member of the Vanderbilt School of Medicine faculty and collaborated with Michelson in this aspect of the exhibit.
"There was a period of time—about 300 to 1300 A.D.—when Syriac culture, especially its literature, flourished," Michelson said. "Syriac-speaking communities could be found in what today would be Turkey, Lebanon, Israel, Palestine, Syria, Iraq, Iran, India, Central Asia, China and Mongolia. In fact, the medieval version of the Mongolian alphabet was actually derived from the Syriac alphabet.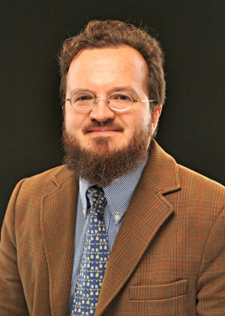 "Today the most robust communities of the Syriac religious heritage can be found among the 'St. Thomas Christians' of Kerala, India," Michelson said. "The Syriac churches of India continue to be one of the major providers of new clergy for the Roman Catholic Church worldwide. Moreover, as these St. Thomas Christians have emigrated to the United States, they have founded parishes that continue their unique Syriac liturgy and traditions. The first such parish in Tennessee was St. Paul's Indian Orthodox Syrian Church in Chattanooga, founded 50 years ago by the Rev. Dr. P.K. Geevarghese. We are delighted to highlight this aspect of Tennessee history."
"This colorful exhibits reminds of us the rich diversity of local beliefs and practices that existed within the world's major religions in the past just as they do today," said Joseph L. Rife, associate professor and director of the Program in Classical and Mediterranean Studies,
Michelson, along with library exhibit coordinator Charlotte Lew and Divinity School students Stephanie Fulbright and Julia Liden, curated the Syriac exhibit. Fulbright earned a master of theological studies from the Divinity School in 2017, and Liden is a current student in the Divinity School's Religion in the Arts and Contemporary Culture program. In April, Liden will curate an exhibit of medieval Orthodox icon reproductions that will also be open to the public.
"Syriac: Preserving an Endangered World Culture" is sponsored by the Divinity School, Jean and Alexander Heard Libraries, Vanderbilt Fine Arts Gallery, and the Program in Classical and Mediterrean Studies.
Exhibit hours are from 8 a.m. to 6:30 p.m. Monday through Friday and from 1 to 6 p.m. weekends.
Visit the exhibit website for more information and to see images of the exhibit.