Call for proposals for Design as an Immersive Vanderbilt Experience courses
Feb. 8, 2018, 3:53 PM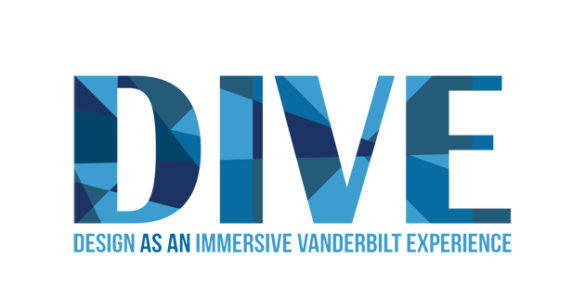 The Design as an Immersive Vanderbilt Experience (DIVE) steering committee is issuing a call for proposals for DIVE courses.
The DIVE program and courses teach human-centered design thinking to students so that they may solve complex, real-world problems, develop critical thinking skills, and work in multidisciplinary teams during an immersive mentored project. A DIVE course must be an undergraduate course or a graduate or professional course that is open to undergraduate students and has significant undergraduate participation.
The DIVE steering committee, chaired by DIVE Director Kevin Galloway, will review and make recommendations on the proposals.
Key DIVE courses dates:
Feb. 12: Application portal opens
March 11: Priority deadline, but proposals are accepted on a rolling basis
April 2018: Decisions announced
Faculty of an approved DIVE course may be funded up to $1,000 to support approved course materials, outside speakers, or other items within the funding guidelines each time the course is taught during the funding period.
For more information about eligibility, proposal requirements and guidelines on the use of funds, visit the InfoReady application portal. Questions about the application process for DIVE courses may be directed to dive@vanderbilt.edu.
For more information about DIVE, please visit vu.edu/dive.