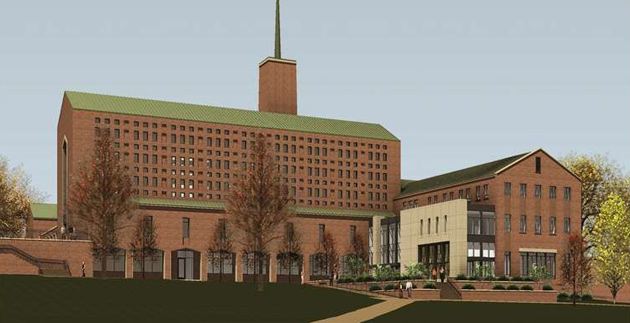 Students pursuing a degree at Vanderbilt Divinity School now have more flexibility to design an interdisciplinary course of study in preparation for a variety of theological vocations that critically and creatively engage the world.
Beginning fall 2018, the Divinity School will have in place a new curriculum featuring cross-disciplinary areas of concentration for its master of divinity (M.Div.) and master of theological studies (M.T.S.) degrees. Additionally, the streamlined curriculum will enable full-time students to complete the program in a condensed timeline and will reduce the overall cost of the degree.
"The new curriculum better reflects our commitment to provide degree programs that enable students to plan a course of study in light of their talents, interests and professional objectives," said Emilie M. Townes, dean and E. Rhodes and Leona B. Carpenter Professor of Womanist Ethics and Society. "As a Southern, progressive school that is steeped in the tradition of the prophets, we can do no less as we seek to educate the new generations who will lead with head and heart to change the world."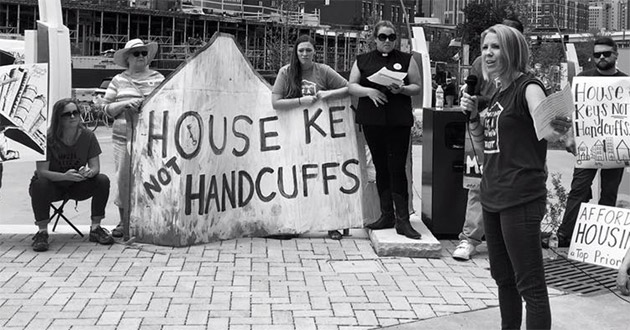 In addition to offering flexible, relevant courses of study consistent with the Divinity School's purposes and commitments, the new degree curriculum reinforces the school's commitment to supporting students financially and encouraging wise stewardship of time and resources as students engage a wide variety of vocational paths.
"Vanderbilt Divinity School has transformed our degree programs, adding 10 cross-disciplinary concentrations to better engage the complex needs and gifts of the communities with whom we study and serve," said C. Melissa Snarr, associate dean for academic affairs and associate professor of ethics and society. "We are committed to cultivating wise, transformative leaders who think and lead creatively in our rapidly changing world."
Starting in the fall, students can choose the following concentrations: Black Religion and Culture Studies; Chaplaincy (M.Div. only); Pastoral and Prophetic Congregational Leadership (M.Div. only); Global Christianities and Interreligious Encounter; Mediterranean and Near Eastern Studies; Prison and Carceral Studies; Religion and Economic Justice; Religion and the Arts; Religion, Gender, and Sexuality; and Spirituality and Social Activism.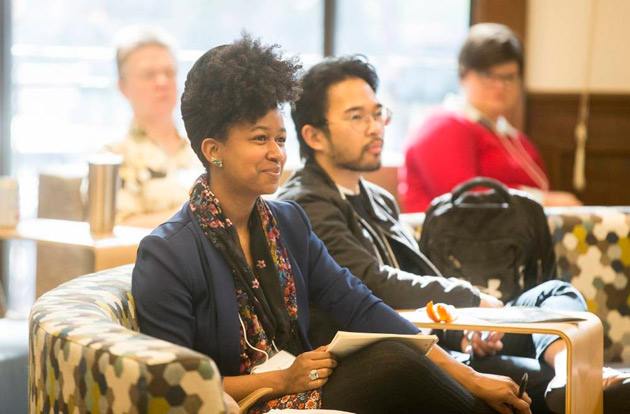 Students pursuing the M.Div. degree at Vanderbilt will be required to complete 72 credit hours of coursework and field education, including 12 concentration hours related to specific professional vocations. Centered on praxis, spiritual formation, and social engagement, the M.Div. enables students to pursue paths within and beyond the local church.
M.T.S. students can tailor the required 48 hours of coursework to their particular professional aims through one of two tracks. A new M.T.S. General Plan of Study allows students 27 hours of elective coursework so that they receive broad introductions to several areas of theological study. A second track, the M.T.S. Concentrated Plan of Study, has only three required courses, allowing students to choose one or more concentrations, all of which contribute to students' development of a disposition toward religious leadership that is transformative.
Vanderbilt Divinity School, founded in 1875, is an ecumenical, interdenominational theological community and one of seven professional schools at Vanderbilt University. In addition to the M.Div. and M.T.S. programs, the Divinity School offers joint degree programs with the Schools of Law, Medicine and Nursing, the Owen Graduate School of Management, and Peabody College of education and human development.
For more information on the Divinity School's new curriculum, email Katherine Smith.