Media Inquiries
Latest Stories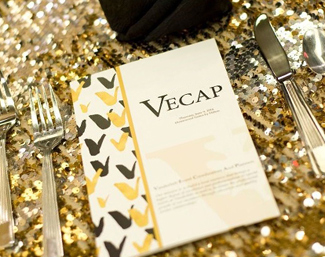 The Vanderbilt Event Coordinator and Planner (VECAP) organization is hosting its first event planner conference March 6 and 7 at the Student Life Center. The VECAP conference is a one-and-a-half-day event that includes educational presentations, networking opportunities and do-it-yourself workshops. The conference will provide inspiration and training to both new event coordinators and veteran planners.
The conference will include four keynote presentations, six breakout sessions, three DIY workshops, an exhibition hall and vendor reception, and a conference breakfast. Registration to the conference is free to all VECAP members and employees of Vanderbilt University and Vanderbilt University Medical Center.
To learn more about the schedule of events, speakers and vendors, and to register for the conference, visit the VECAP conference website.