Media Inquiries
Latest Stories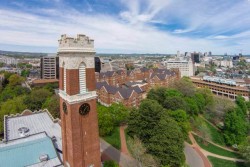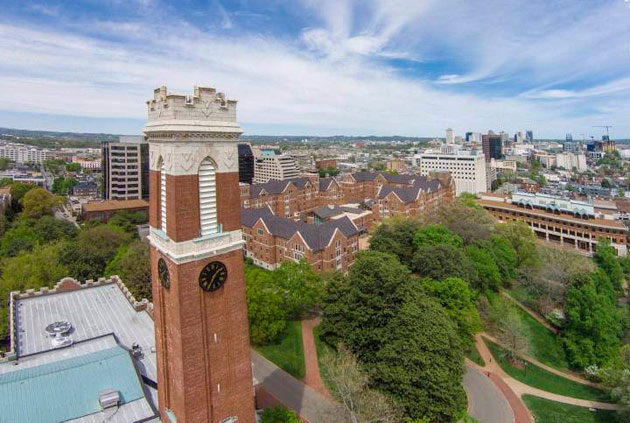 The Committee on Enhancing Faculty Voices in the Public Sphere is moving forward in its efforts to develop recommendations for how best to assist Vanderbilt faculty who seek to communicate their research to broader audiences.
A town hall hosted by Chancellor Nicholas S. Zeppos to discuss "Scholars in the Public Sphere" is planned from 10 a.m. to noon Tuesday, Feb. 20, in the Student Life Center Board of Trust Room. Ganesh Sitaraman, professor of law and chair of the committee, and Vice Chancellor for Communications Steve Ertel will lead the discussion. All members of the Vanderbilt community are invited to attend.
This effort comes at a time when the university has renewed its focus on communicating with local, national and international audiences about the discoveries, teaching and service taking place at Vanderbilt. To gather input from a diverse array of voices across campus, the committee has asked Vanderbilt's deans to recommend faculty liaisons representing the university's schools to inform its work.
"We are very eager to hear from faculty not only about their cutting-edge research, but also their ideas for the best ways to communicate this scholarship to the broader public," Sitaraman said. "We look forward to making the process as open and inclusive as possible."
Faculty liaisons to the Enhancing Faculty Voices in the Public Sphere committee are:
Terrah Akard, associate professor of nursing, School of Nursing
Bruce Barry, Brownlee O. Currey, Jr. Professor of Management, Owen Graduate School of Management
Kitt Carpenter, professor of economics, College of Arts and Science
Carolyn Heinrich, Patricia and Rodes Hart Professor, professor of public policy and education, Peabody College
Rebecca Ihrie, assistant professor of cell and developmental biology, assistant professor of neurological surgery, School of Medicine
Paul Lim, associate professor of the history of Christianity, Divinity School
Josh McGuire, senior lecturer in aural skills, Blair School of Music
Jonathan Metzl, Frederick B. Rentschler II Professor of Sociology and Medicine, Health and Society, professor of history, College of Arts and Science
Shelagh Mulvaney, associate professor of nursing (clinical psychology), School of Nursing
Erin Charles Perez, lecturer in the teaching of music, Blair School of Music
Phillis Sheppard, associate professor of religion, psychology and culture, Divinity School
Barb Stengel, professor of the practice of education, Peabody College
Alan Wiseman, Cornelius Vanderbilt Professor, professor of political science, College of Arts and Science
Dan Work, associate professor of civil and environmental engineering, associate professor of computer science, School of Engineering
Karl Zelik, assistant professor of mechanical engineering, assistant professor of biomedical engineering, School of Engineering