Media Inquiries
Latest Stories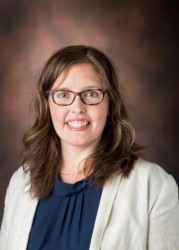 Sophie Bjork-James, who studies contemporary white supremacist groups, will speak Feb. 7 downtown at the Nashville Public Library.
The program, "Alt-Right and the Legacy of Racism in the United States," is part of the Thinking Out of the (Lunch) Box: Conversations with a Philosophical Flavor series. It was founded by David Wood, the W. Alton Jones Professor of Philosophy and professor of European studies at Vanderbilt.
Bjork-James is an assistant professor of the practice of anthropology at Vanderbilt. She said that the alternative right, often called the alt-right, is an attempt to rebrand the racist right as a legitimate part of the political spectrum.
Wood will host the conversation, which is open to the public. A limited number of lunches will be provided on a first-come, first-served basis beginning at 11:30 a.m. Bjork-James will speak from noon to 1 p.m.
Bjork-James is currently working on a book tentatively titled The Political Ethics of Intimacy in American Evangelicalism, which investigates the role of the family in shaping what she calls "lived evangelicalism."
A $5 donation is suggested to help defray costs of the event.
The series is sponsored by Friends of the Nashville Public Library, with additional funding provided by the Kendall Berry Charitable Trust.