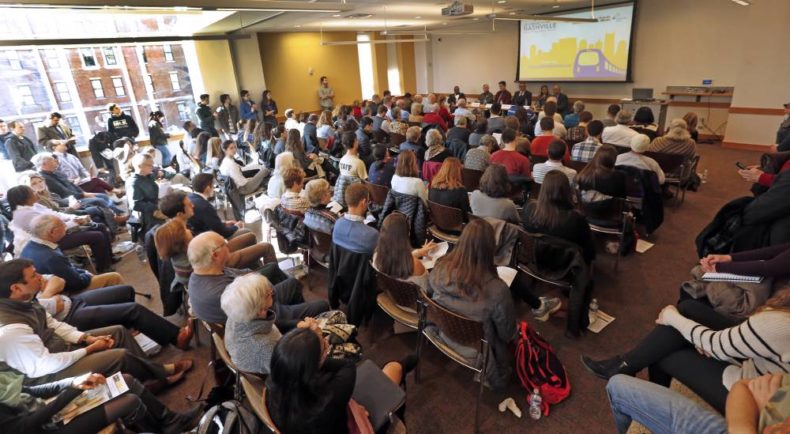 A standing room only crowd of students, faculty, staff and community members filled the multipurpose room in Kissam Center Tuesday, Jan. 30 to learn more about Nashville's proposed transit plan. Interim Vice Chancellor for Public Affairs Nathan Green kicked off the event, which was hosted by Vanderbilt's Office of Community, Neighborhood and Government Relations in the Division of Public Affairs and the Vanderbilt Center for Transportation and Operational Resiliency (VECTOR). The panelists presented details about the research and community engagement that informed the plan, discussed its key components and took questions from the audience.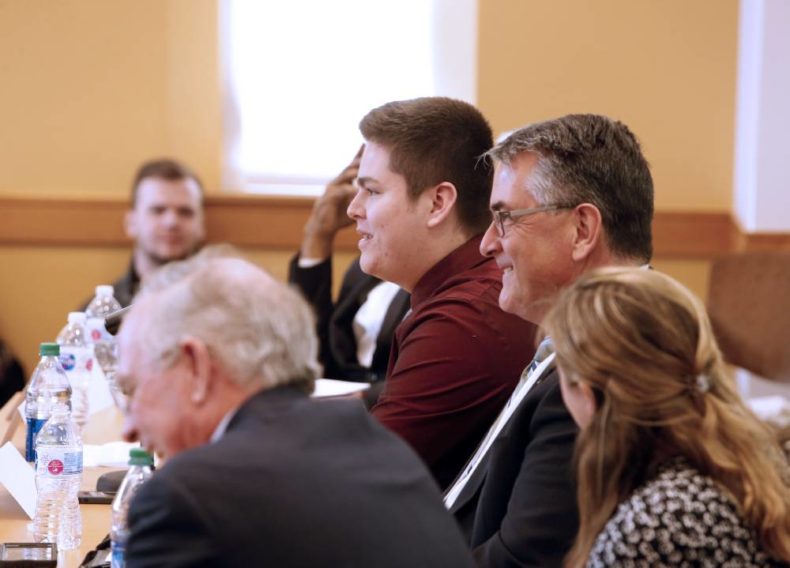 The panel included Steve Bland, CEO, Nashville MTA; Steve Gild, Vanderbilt environmental management system coordinator; Erin Hafkenschiel, director, Mayor's Office of Transportation and Sustainability; Craig Philip, research professor of civil and environmental engineering and director of VECTOR; Walter Searcy, Transit for Nashville; and Noah Van Mierlo, Vanderbilt University student. Vice Chancellor for Administration Eric  Kopstain, who is leading the university's FutureVU land use planning initiative, was also in attendance.
The forum was the first in a series of transit forums that will be held this spring on campus–the next is scheduled for Feb. 23 from 11:30-1 p.m. at the Student Life Center.
For more information, email cngr@vanderbilt.edu or call 615-343-0700.