Media Inquiries
Latest Stories
C.J. Chivers, a Pulitzer Prize–winning writer who specializes in military coverage, will discuss "War and Its Costs" Feb. 6 at the John Seigenthaler Center.
The New York Times senior writer has reported from conflict zones throughout the world. He won the Pulitzer for his investigation into PTSD and a 24-year-old Marine's struggle to re-enter society upon his return from Afghanistan. The piece led to the veteran's release from an Illinois prison.
Chivers' talk, which will begin with an informal reception at 6 p.m., is the latest in a series of events honoring the First Amendment Center's late founder, John Seigenthaler. The series strives to explore emerging issues involving the media and the nation's most fundamental freedoms.
Sponsors of the Seigenthaler Series include the First Amendment Center, Vanderbilt University, Nashville Public Television, The Tennessean, the Middle Tennessee chapter of the Society of Professional Journalists, the Overby Center for Southern Journalism and Politics at the University of Mississippi, and Vanderbilt Student Media. ​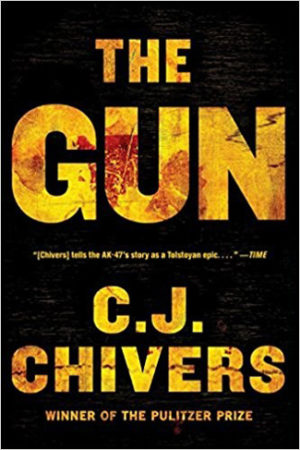 Chivers took an interesting route into journalism. He was first a Marine, serving seven years in the Persian Gulf War and later on peacekeeping duties during the 1992 Los Angeles riots. After discharge, he enrolled in the Columbia University Graduate School of Journalism, graduating in 1995 and taking a job at the Providence Journal. He joined the New York Times in 1999.
Chivers reported from the New York City police bureau through the 9/11 attacks on the World Trade Center. He then became a foreign correspondent, focusing on conflict, human rights and the arms trade through assignments in Afghanistan, Iraq, Syria, Israel, Libya, Russia, Chechnya, Uganda, Uzbekistan and the Palestinian territories.
In 2010, Chivers published The Gun, a history of automatic weapons seen through the development of the AK-47. In the book, he investigates the origins and proliferation of automatic arms and their influence on war.
This event is free and open to the public. For planning purposes, please RSVP to jeannie.paul@mtsu.edu.