Vanderbilt University School of Engineering is seeking applicants for a new professional master's degree designed to prepare students to meet increasing workforce needs in risk, reliability and resilience engineering.
The Risk, Reliability, and Resilience (RRR) Engineering Program aims to put graduates on a fast career path in companies in a variety of industries, including the aerospace, automotive, maritime, manufacturing, oil, chemical, power transmission, medical device, infrastructure planning and extreme event response sectors.
Broadly speaking, the RRR program will train practitioners with the skills they need to engineer solutions that are safer, more durable and more responsive to stress—whether that stress is malware or a hurricane.
Vanderbilt is one of only a handful of universities to offer a program like this, at a time of critical need. Application opportunities abound, with our aging civil infrastructure stressed from use and environmental factors; natural hazards occurring with greater frequency and intensity; new threats emerging in the areas of security, communication and finance; and the abundance of new materials, devices and processes that now need guidelines for risk-related decision-making.
Vanderbilt is a national and international leader in the RRR field, which incorporates engineering, physical sciences, mathematics, statistics, computer science, economics, law and social sciences. Organizing these interdisciplinary strengths into a dedicated RRR program was a "no-brainer," said Sankaran Mahadevan, the John R. Murray Professor of Engineering, who will co-direct the program with Mark Abkowitz, professor of civil and environmental engineering.
Nearly 40 faculty members from the School of Engineering, plus the Law School, Owen Graduate School of Management, the School of Medicine, and the departments of earth and environmental science and economics will participate in the program.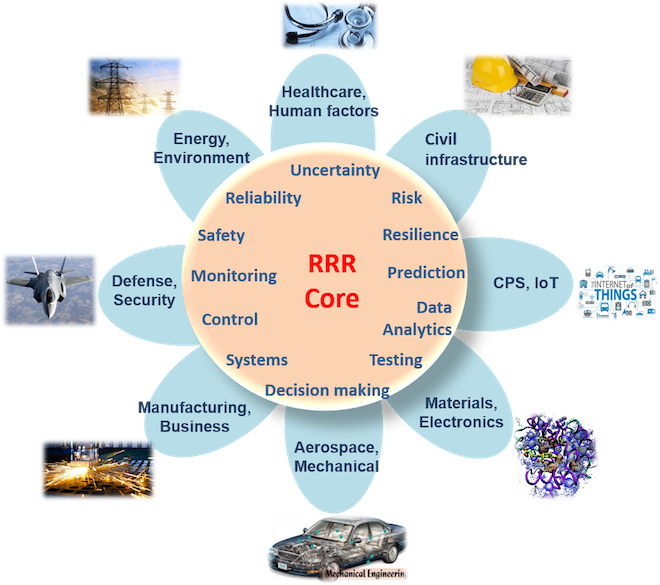 The 12-month, 30-hour interdisciplinary program is suited to recent graduates in engineering, math and the physical sciences who aspire to jobs and leadership positions in industry and government, as well as professional engineers and computer scientists.
Candidates for the M.Eng. degree will be able to tailor their studies to their interests and the needs of their employers or potential employers, but all students will be required to take courses in RRR foundations and applications, as well as management, law and policy. They also must complete a capstone project in their particular engineering discipline. Application information is available here.