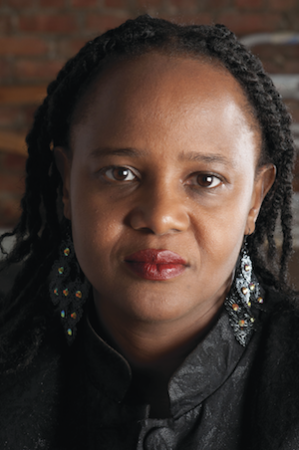 Vanderbilt's Center for Latin American Studies will host a public lecture featuring Haitian American author Edwidge Danticat on Feb. 8 at the John Seigenthaler Center at the First Amendment Center.
The event, titled "This Side of the Water: Haiti and Life in the United States," will begin with a reception at 5:30 p.m., followed Danticat's presentation at 6 p.m. and a question-and-answer session moderated by Assistant Professor of History Celso Castilho. Admission to the lecture is free, and seating is first come, first served.
"Vanderbilt's commitment to Haiti has been strengthened with our recent offerings of Haitian Creole and the growing number of medical research and clinical trips there," said Center of Latin American Studies Director and Cornelius Vanderbilt Professor of Anthropology Ted Fischer. "I can think of no better way to spotlight our Haitian initiatives than to welcome Edwidge Danticat, whose work captures both the tragedy and the hope that is Haitian history."
Danticat is the 25th laureate of the renowned Neustadt International Prize for Literature, winner of the Andrew Carnegie Medal for Excellence in Fiction and a MacArthur Fellow, also known as the "genius grant."
Born in Port-au-Prince, Haiti, Danticat immigrated to a Haitian American neighborhood in Brooklyn at age 12. Her disorientation in her new surroundings drew her to literature as an emotional outlet, and two years later she published her first writing in English in a citywide magazine. Her debut novel, "Breath, Eyes, Memory," was an Oprah's Book Club Selection, and her second book, the story collection "Krik? Krak!" made her the youngest-ever National Book Award nominee.
Danticat is considered a voice of both Haiti and the United States on topics of immigration and citizenship, and is a strong advocate for issues affecting Haitians abroad and at home. Her writings reflect a wide range of styles, including fiction, nonfiction and journalism, and have been translated into several different languages.
K-16 educators and teachers in training are encouraged to register for the Center for Latin American Studies' professional development workshop on Feb. 8, "Exploring Haiti through the Works of Edwidge Danticat." The workshop begins at 3:30 p.m. and includes Danticat's reading and book signing at the First Amendment Center. Online registration is required.
Prior to her evening talk, Danticat will give a public reading at noon in the Civil Rights Room at the Downtown Public Library as part of the Civil Rights/Civil Society series. Following the reading, Andrea Blackman of the Nashville Public Library's Special Collections Division will moderate a Q&A session with the author. Admission to the reading is free, but online registration is required. For more information, please contact Andrea Blackman or Andrea Fanta, or call 615-862-5755.
View all Haiti Week events at the Center for Latin American Studies website.
Written by Colleen McCoy