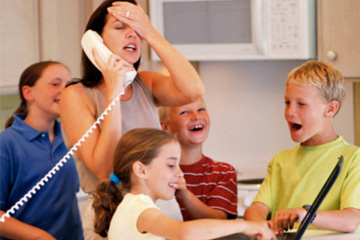 Has stress been a problem for you and your family? Are you concerned that your child may be at risk for stress-related problems such as depression or anxiety?
Vanderbilt Kennedy Center's Helping Families Cope with Stress Study aims to promote children's healthy adjustment by teaching your family about the nature and effects of stress, providing information that may strengthen your parenting and reduce feelings of depression, and teaching your children coping skills to deal with stress.
To be eligible, parents must have a history of depression and a child between the ages of 9 and 15. Compensation for you and your family will be provided for completing interviews and questionnaires.
If you'd like more information about the study and how to find out if your family is eligible, go to familycoping.org. If you're ready to find out if you may be eligible for an interview, you may do so now by answering questions on our confidential prescreening Initial Confidential Online Survey. The survey also will allow you to schedule a phone interview online.
You also may contact us at familycoping@gmail.com or at (615) 450-0326.
Contact: Jennifer Fuller, research coordinator
Department of Psychology and Human Development, Peabody College