Are you the greenest group on campus?
Jan. 25, 2018, 8:40 AM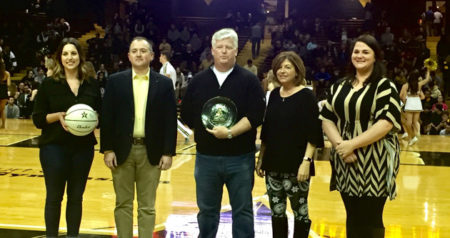 Waste Management, the Sustainability and Environmental Management Office and Vanderbilt Athletics present the 2018 Vanderbilt Basketball Sustainability Competition in search of this year's greenest group on campus.
The winning group will be awarded in-game videoboard recognition at the Feb. 27 men's basketball game against Missouri, as well as a hospitality event and 20 tickets to the game. Your team can enter to win by telling us about the sustainable actions that your VU department, organization, class or group regularly does to make Vanderbilt a greener campus.
Complete the application online, or email a pdf application (available here) to sustainvu@vanderbilt.edu.
Applications are due by Friday, Feb. 16.
Contact: Sustainability and Environmental Management Office, 615-322-9022
sustainvu@vanderbilt.edu