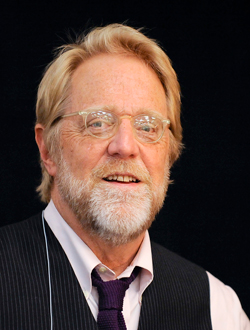 Jon Taplin, director emeritus of the USC Annenberg Innovation Lab, will discuss how monopolization of the internet threatens the future of artistic creativity in music, film and journalism Wednesday, Jan. 24, at Vanderbilt Law School. His talk, which will explore the dominance of platforms such as Google, Facebook and Amazon, will be held in the Moore Room.
Using his own half-century career as a music and film producer, which includes serving as tour manager for Bob Dylan, Tapin will examine how artists everywhere can reclaim their audiences with knowledge of the past and determination to work together. These ideas, presented in his recent book Move Fast and Break Things: How Facebook, Google and Amazon Have Cornered Culture and Undermined Democracy, have garnered widespread attention.
"Move Fast and Break Things is the definitive exploration of the platforms, apps and digital destinations that have emerged over the last 30 years," according to Newsweek, "and is an absolute must-read for anyone who wants to gain a little savvy in the internet era—and learn a little bit about the culture of the last three decades while they're at it."
The event, organized by the Vanderbilt Intellectual Property Program, is open to the Vanderbilt community. A book signing will follow the event.