Media Inquiries
Latest Stories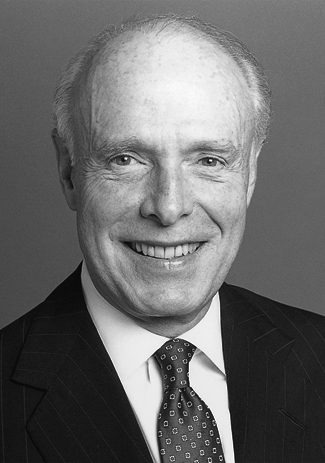 William W. Bain Jr., a Vanderbilt alumnus and emeritus member of the Board of Trust, died Jan. 16. Bain, who was 80 years old, passed away at his home in Naples, Florida.
Bain founded Bain & Company, a corporate strategy consulting company, and Bain Capital, a private equity firm, after starting his career as a Vanderbilt development officer.
"Bill Bain had an extraordinary career trajectory in business consulting and finance, and it all began with the education and friendships he developed as a student and fundraiser here," said Vanderbilt Chancellor Nicholas S. Zeppos. "While Bill was widely admired for his talent and skillful leadership, he was also known as a deeply caring individual who was a loyal and generous alumnus. We are thankful for his decades of leadership as a trustee and support for our students."
Bain was born in Johnson City, Tennessee, in 1937. He attended East Tennessee State College before transferring to Vanderbilt, where he majored in history, earned a bachelor of arts and graduated Phi Beta Kappa in 1959.
Bain had been awarded a Woodrow Wilson Fellowship for graduate study but went to work in fundraising for his alma mater. He became good friends with Bruce Henderson, a Vanderbilt alumnus who later taught at the Owen Graduate School of Management. Henderson successfully recruited Bain to the Boston Consulting Group in 1967.
Six years later, Bain and six other partners started Bain & Company, a consulting firm that put a priority on long-term strategic plans with measurable results. Its roster of clients included Wells Fargo, Texas Instruments, Black & Decker and Monsanto.
Among Bain's hires was Mitt Romney, a future Massachusetts governor and presidential nominee. In 1984, Bain started Bain Capital, an investment partnership with private equity funds, and Romney became its chief executive.
In 1993, Bain co-founded Bain Willard Companies, a private-equity investment firm, through which he became an owner and director of a yacht-building company. Bain was listed in a 1999 special edition of the Boston Business Journal as "one of greater Boston's 100 most influential business people of the 20th century."
Bain joined the Vanderbilt Board of Trust in 1989. He became an emeritus trustee in 2013.
Bain established the William W. Bain Jr. Scholarship to provide need-based support in the College of Arts and Science, where he served on its board of visitors and Shape the Future Campaign Committee. Bain was a longtime supporter of several children's organizations, including Children's Hospital Boston, Boys and Girls Clubs of Boston, and The Posse Foundation. He also was a lifetime trustee of the Naples Children and Education Foundation.
Bain is survived by his wife, Ann Dean Bain, and his four children: William Bain III, Adam Bain, Alexander Bain and Samantha Bain Enright. He is also survived by a brother, Larry Bain, and three grandchildren.
Dates for memorial services in Naples and Boston will be announced later.