Vanderbilt marks MLK Day with march, teach-ins, keynote, more
Jan. 17, 2018, 11:42 AM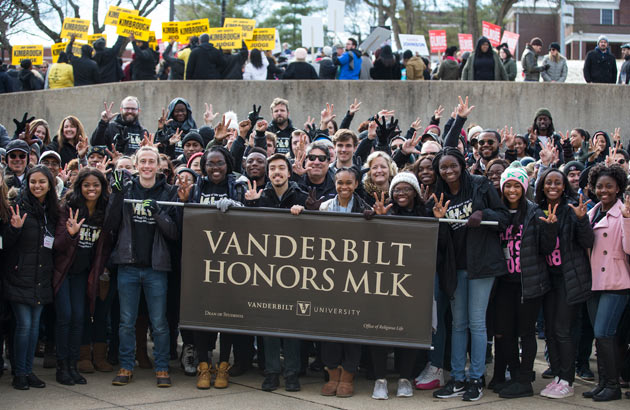 Vanderbilt University celebrated Martin Luther King Jr. Day with a series of events on and off campus Jan. 15. The theme of the university's 2018 commemoration was "Justice Through Collective Action: Fighting Oppression Without Suppression."
Chancellor Nicholas S. Zeppos, Provost and Vice Chancellor for Academic Affairs Susan R. Wente, other administrators, faculty, staff and a large contingent of students participated in the Nashvillle Freedom March, an annual community march from the Jefferson Street Missionary Baptist Church to Tennessee State University.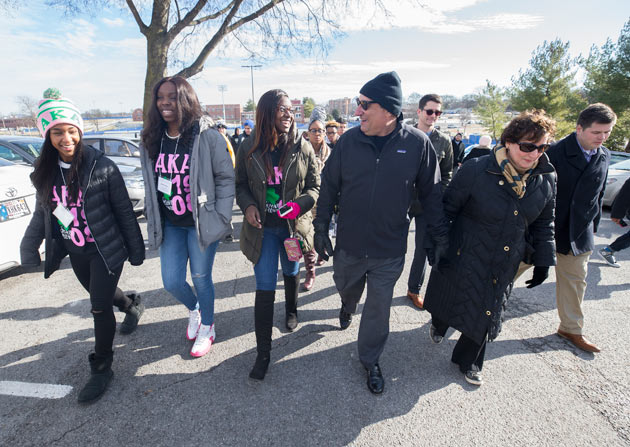 That afternoon, Nashville Freedom Rider and former Metro Council member Kwame Lillard conducted a bus tour for students of significant sites in the Nashville civil rights movement. The student a cappella group Melanated and Vanderbilt Spoken Word gave an MLK-themed lunchtime performance in Sarratt Cinema, and a series of teach-ins were conducted across campus.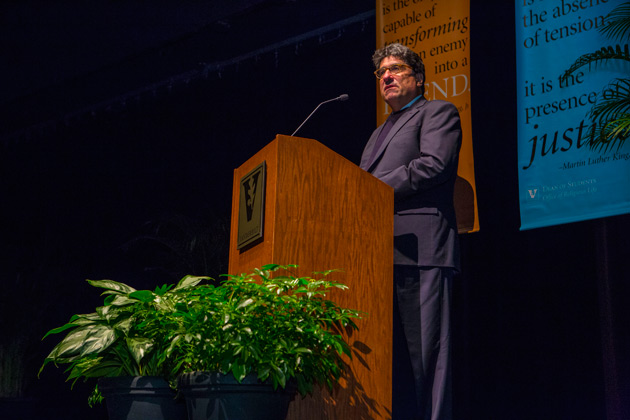 The MLK series keynote event was held Monday evening in Langford Auditorium. Michael Eric Dyson, professor of sociology at Georgetown University, noted scholar and recipient of the American Book Award, gave the keynote address. In addition, an inspirational interfaith service was held, followed by middle and high school student winners of the university's annual MLK essay contest reading their winning entries.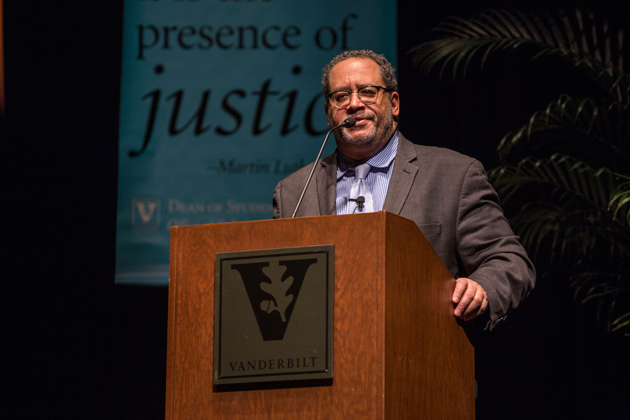 Vanderbilt's Martin Luther King Jr. Commemorative Series was established in 1985 as a celebration of King's life and legacy. Service activities planned for Jan. 13-14 were postponed due to inclement weather and are being rescheduled.