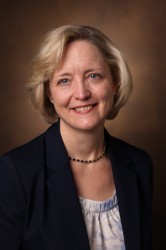 Provost and Vice Chancellor for Academic Affairs Susan R. Wente has appointed a search committee comprising faculty, students and alumni from a broad array of disciplines to identify the next dean of Vanderbilt's College of Arts and Science. Camilla Benbow, Patricia and Rodes Hart Dean of Education and Human Development at Peabody College, will chair the national search.
"This committee is charged with finding a leader with the vision and experience to continue to advance the College of Arts and Science's priorities in teaching, scholarship, faculty development and trans-institutional collaboration," Wente said. "The committee will work with a national search firm to identify the best possible candidates. I am deeply grateful to these individuals for their willingness to undertake this critical endeavor for the college and the university."
Lauren Benton stepped down as dean of the College of Arts and Science effective Dec. 31. Benton, who is the Nelson O. Tyrone, Jr. Professor of History and has a secondary appointment in the Law School, is on sabbatical in 2018 to focus on her research. She will return to teaching in spring 2019.
Kamal Saggi has been appointed interim dean of the College of Arts and Science. Saggi holds the Frances and John Downing Family Chair and is professor of economics and dean of social sciences in Arts and Science.
Members of the Arts and Science dean search committee are:
Camilla Benbow (chair), Patricia and Rodes Hart Dean of Education and Human Development
Jennifer Coppola, Vanderbilt graduate student in psychological sciences
Samuel Edwards, Vanderbilt undergraduate majoring in medicine, health and society and sociology
Andrew Hoine, BA'96 (economics), member of the Board of Visitors, College of Arts and Science
George Hornberger, director, Vanderbilt Institute for Energy and Environment; University Distinguished Professor of Civil and Environmental Engineering and Earth and Environmental Science; and Craig E. Philip Professor of Engineering
Sarah Igo, director of American Studies and associate professor of history, law, political science, sociology and American studies
Cindy Kam, William R. Kenan, Jr. Professor, professor of political science and professor of medicine, health and society
Larry Marnett, dean of basic sciences, School of Medicine; University Professor of Biochemistry, Chemistry and Pharmacology; and Mary Geddes Stahlman Professor of Cancer Research
Josh McGuire, director of faculty affairs and senior lecturer in aural skills, Blair School of Music
Dana Nelson, department chair and Gertrude Conaway Vanderbilt Professor of English and professor of women's and gender studies
Renã A.S. Robinson, Dorothy J. Wingfield Phillips Chancellor Faculty Fellow, associate professor of chemistry and associate professor of neurology
Sean Seymore, Chancellor Faculty Fellow, professor of law and professor of chemistry
Benigno Trigo, department chair of Spanish and Portuguese and professor of Spanish