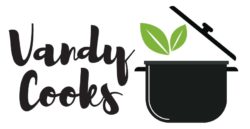 Join Campus Dining's new executive chef Matt Chappell as he creates delicious and healthy soups that promise to nourish and warm us even on the coldest winter days. The event is scheduled from noon to 1 p.m. Friday, Jan. 26, at the Vanderbilt Recreation and Wellness Center teaching kitchen. The session also will include a demonstration on knife uses and safety.
Chappell joined Vanderbilt University as the catering chef in June 2016. Through strong collaboration with the rest of the department, he helped guide the culinary direction and vision of Vanderbilt Catering. In December 2017, he was promoted to executive chef. Prior to joining Vanderbilt, Chappell was the executive chef of the student-run restaurant Allegre and a contract faculty instructor at Ball State University in Indianapolis, Indiana.
The Jan. 26 event is free, and attendees will receive samples of the foods prepared as well as their recipes.
Vandy Cooks is sponsored monthly through a partnership between the VRWC and Health Plus to support healthy eating through cooking presentations featuring the many aspects of food preparation.
Contact: Marilyn Holmes, (615) 343-2638
marilyn.c.holmes@vanderbilt.edu