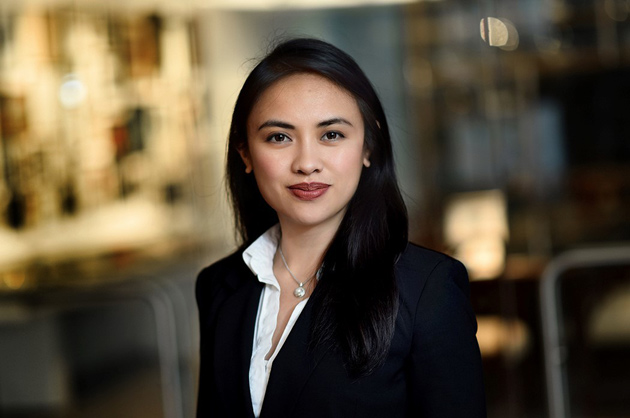 Since graduating from Vanderbilt in 2014, Natalia Alvarez has been a great example of staying Vanderbilt for Life. In addition to providing annual financial support, she is an active volunteer with the Houston Vanderbilt Chapter, the CoRPs program and G.O.L.D Council.
She shares why she remains such a loyal Commodore:
"As a student, Vanderbilt gave me opportunities that I never even knew possible and friends that will last me a lifetime. Now as an alumna, volunteering allows me to connect with family no matter where I call home. Even today, I continue to make new friends through Vanderbilt—people that I never met until after graduating. We are always able to bond through common experiences and shared values that Vanderbilt cultivated in us, including citizenship, excellence and community.
"Being an active volunteer of the Houston Vanderbilt Chapter gives me the chance to continue building and connecting this community. Through CoRPS, I love to share my passion for Vanderbilt with talented, aspiring Commodores. And as a G.O.L.D. Council member, I help set the tone for young alumni to embrace and define the growth of our alma mater as it continues on its upward trajectory. For me, that means ensuring that Vanderbilt continues to espouse inclusion and empowerment of all who are talented enough to join the Commodore family, regardless of their financial ability. Vanderbilt is part of who I am. I am proud to make it better."