As of Jan. 3, Oracle Cloud is live. The SkyVU program has replaced the university's business, financial and administrative systems. To log in, visit the SkyVU website and click on the Oracle Cloud icon (located on the left-hand side).
Oracle timekeeping went live for biweekly employees on Dec. 17 and for weekly employees on Dec. 25. More than 1,700 employees have entered time in the new system. The first group to access the system for timekeeping was Public Safety's day shift. They were part of a celebration ceremony.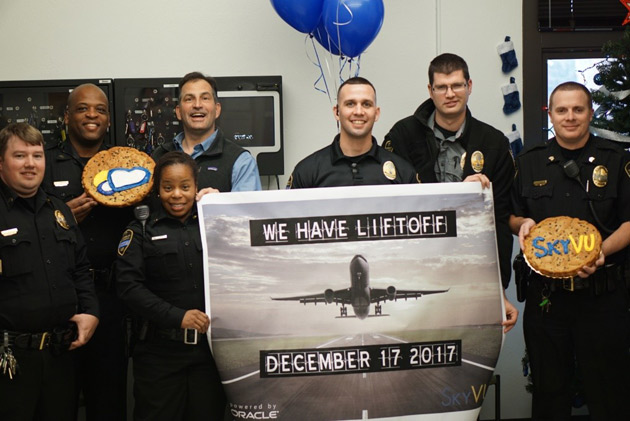 For more information, visit the FAQ section of the SkyVU website. For additional support, call the SkyVU help desk at (615) 322-0000, or submit a ticket through the SkyVU website.