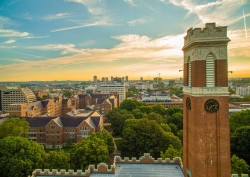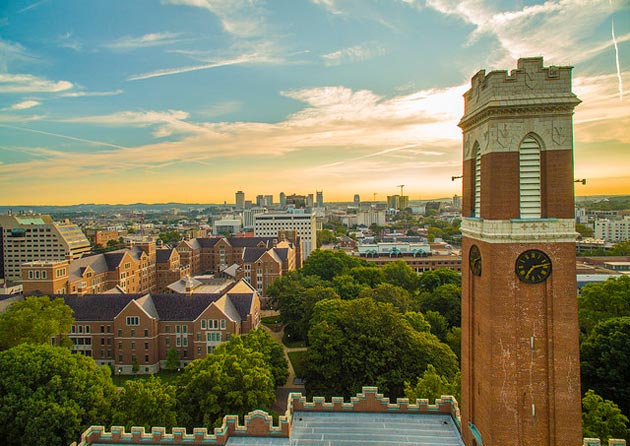 Vanderbilt University is ranked No. 4 among private universities on the Kiplinger's Personal Finance list of "300 Best College Values for 2018," behind Princeton, Harvard and Duke. On the combined list, which includes the top 300 private universities, private liberal arts colleges and public universities, Vanderbilt moved up one place from last year to be ranked No. 7 overall.
Among the factors Kiplinger's considers in its annual rankings are the competitiveness of a school's admission rate, the percentage of its students who return for sophomore year, its student-faculty ratio and its four-year graduation rate. On the cost side of the equation, the magazine looks for schools with a reasonable price tag, generous need-based aid for students who qualify, and low student debt.
Of the 31,462 students who applied for one of the 1,607 seats in Vanderbilt's current first-year class, 10.9 percent were admitted. A record 45.0 percent of students in this highly selective class are minority students, up from 41.2 percent last year. Vanderbilt boasts a 97 percent retention rate for first-year students and a 7:1 student-to-faculty ratio.
In addition, the Opportunity Vanderbilt expanded aid program meets 100 percent of a student's demonstrated financial need. In fall 2009, Vanderbilt eliminated all need-based loans for admitted Vanderbilt undergraduate students who are U.S. residents or eligible non-residents, instead offering scholarships and grants.
The complete "Best College Values" rankings are now available at kiplinger.com/links/colleges and will appear in print in the February 2018 issue of Kiplinger's Personal Finance.