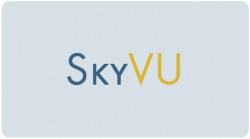 As you may have heard during last week's SkyVU Town Hall, the university community will have a variety of in-person support options available in January after Oracle Cloud goes live. From Jan. 8 through mid-February, the SkyVU team will offer weekly support meetings designed specifically for financial unit managers (FUMs), HCM specialists, business unit/entity approvers and procurement requesters. These sessions will provide quick course corrections and one-on-one help.
The weekly schedule will be:
Mondays: HCM specialists and FUMs (student HCM and expense reports)
Tuesdays: HCM specialists
Wednesdays: FUMs
Thursdays: Business unit/entity approvers
Fridays: Procurement requesters
For those unable to attend in person, livestreams and webinars will be available to participate remotely. See the calendar on the SkyVU website for times, locations and webinar links. Recordings for previous sessions are listed below the main calendar.
For more information, email skyvu@vanderbilt.edu.