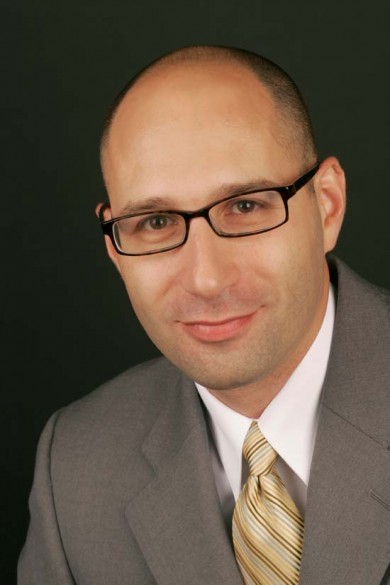 Shaul Kelner, associate professor of sociology and Jewish studies, will host "Remembering the Refuseniks" Dec. 14 at the Gordon Jewish Community Center.
At the event, Kelner will speak with Nashvillians Alan Graber and Mark and Irma Kaplan about their experiences in the Soviet Union and subsequent efforts to assist Russian refugees in obtaining visas and transitioning to life in the United States.
Jews began trying to emigrate from the Soviet Union starting in the late 1960s to escape religious restrictions and persecution, but departure was not easy. Many were refused exit visas and termed "refuseniks." Applicants had to wait up to 15 years for permission to leave.
In the United States, American Jews mobilized grassroots efforts to facilitate emigration for the refuseniks. Thousands of Americans traveled to the Soviet Union to deliver moral, material and medical support. "Some were arrested and interrogated—experiences that most people only know about from spy novels," Kelner said.
Nashvillians who participated in the effort include diabetes specialist Alan Graber, Jewish community leader Irma Kaplan and kidney specialist (then a college student) Mark Kaplan.
"The efforts of people like Irma, Alan and Mark exemplify a successful human rights movement, one that's been largely forgotten. Yet, it is important to remember there were successful cases in the fight for freedom of immigration, even in the early 1970s," Kelner said. "People managed to pry open the gates and create a small tear in the Iron Curtain due to the efforts of activists all over the world, including those here in Nashville."
About 1.5 million Jews eventually managed to leave the Soviet Union this way.
Kelner's recent research has focused on diaspora Jewish travel to Israel, and cultural dimensions of the movement to free Soviet Jews. He is currently working on a book about the American campaign to free Soviet Jewish refuseniks.
The event begins at 7 p.m. and is free for all JCC members; non-members are asked to donate $5. Please RSVP to Michael Gross at michael@nashvillejcc.org.
The Gordon Jewish Community Center is located at 801 Percy Warner Blvd. in Nashville.