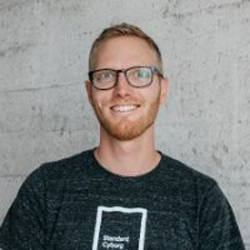 Two Vanderbilt alumni—a co-founder of a custom prosthetic design software company and the co-founder and CEO of an artificial intelligence music technology company—have been named to the 2018 Forbes "30 Under 30." The list recognizes 30 rising stars under the age of 30 in each of 20 industries. More than 15,000 professionals were nominated for 600 spots on the list that Forbes describes as "the most definitive gathering of today's leading young change-makers and innovators in the U.S."
Garrett Spiegel, BE'10, is co-founder of Standard Cyborg, a software company that designs custom prosthetic and orthotic devices. Standard Cyborg is a Y Combinator company and has raised $2.5 million from investors. Spiegel has been involved in the School of Engineering's Alumni Mentor Program. The 2018 Forbes list includes Spiegel and his co-founder Jeffrey Huber in the health care category.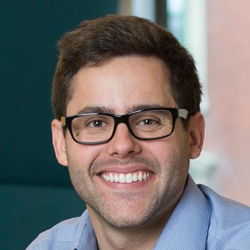 As co-founder and CEO of Amper Music, Drew Silverstein, BMus'11, is bringing artificial intelligence to music. Amper's technology allows users to compose professional, original music and add it to video, software or other content. The company raised $4 million in seed funding in early 2017. He is included in the music category for the 2018 Forbes list.
Both Spiegel and Silverstein attended Vanderbilt with scholarship support. Spiegel held the Dean's Honor Scholarship and the Dean's Merit Scholarship. Silverstein received the Atlanta Lanier Scholarship, funded by the Sartain Lanier Family Foundation, Inc.