Media Inquiries
Latest Stories
Vanderbilt University has earned a 10-year reaffirmation of its accreditation through the Southern Association of Colleges and Schools Commission on Colleges (SACSCOC). The university received the best possible review, with the committee finding Vanderbilt in compliance with all 98 standards and offering no recommendations for the Quality Enhancement Plan (QEP), "Design as an Immersive Vanderbilt Experience" (DIVE).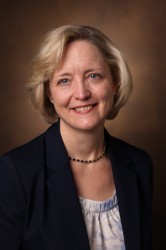 "The reaffirmation is a symbolic commendation and endorsement of the university's academic strategic mission and education programs across all 10 schools and colleges," Susan R. Wente, provost and vice chancellor for academic affairs, said. "I am deeply grateful for the diligent and dedicated work that resulted in this outcome, which is evidence of our commitment to excellence."
Regional accreditation allows Vanderbilt to participate in federal (Title IV) and state financial aid programs. The reaffirmation committee sent its report to the SACSCOC Board of Trustees, which reviewed the report and reaffirmed Vanderbilt's accreditation at its annual meeting this week.
Dawn Turton, senior assistant provost for faculty and strategic affairs and Vanderbilt's SACS liaison, learned of the reaffirmation at the SACSCOC annual meeting in Dallas. "Reaccreditation is a multiyear process that involves offices and individuals across campus," Turton said. "Vanderbilt's successful completion of its reaffirmation is due to the efforts of many people and the collaborative spirit that distinguishes us as an institution."
Turton and staff in the Office of Academic and Faculty Affairs coordinated the extensive documentation required for SACSCOC reaccreditation, working with the deans and several faculty and staff committees in all of the schools and colleges. The initial compliance certification report, which included everything from academic programs to financial and physical resources to mission and governance, was submitted to SACSCOC in September 2016. A reaffirmation committee comprising senior administrators and faculty from other institutions came to Vanderbilt in March 2017 with the purpose of assessing educational quality, mission alignment, the QEP and other factors that contribute to the university's ability to provide students with the best education.
The next reaffirmation of accreditation will take place in 2026-27. SACSCOC also requires that an interim report be submitted in March 2023. This report will include an abbreviated compliance certification and an update on the QEP.