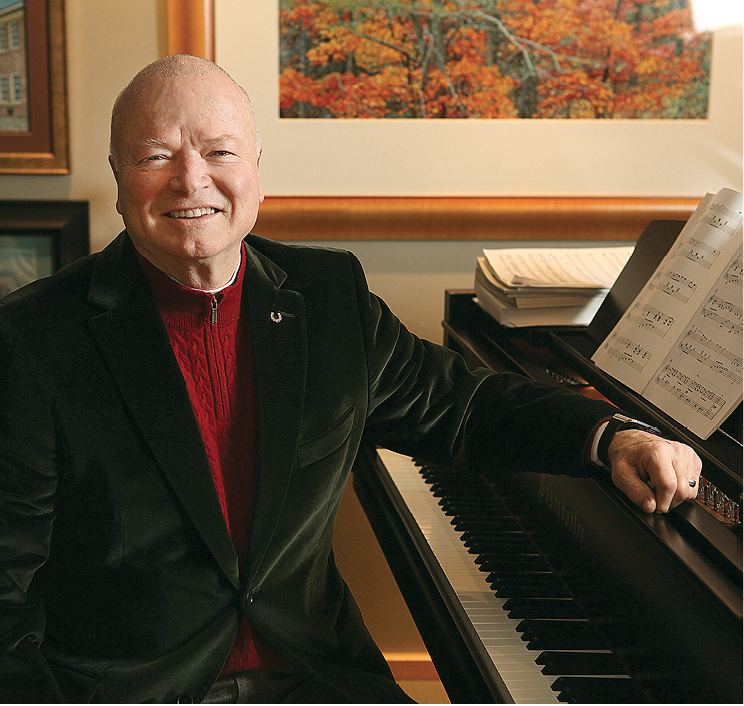 Low-income entrepreneurs are receiving much-needed legal support thanks to a recent $2 million investment in Vanderbilt Law School by Cal Turner Jr., BA'62, former chairman and CEO of Dollar General Corp. The Turner Family Community Enterprise Clinic, which was funded from the growth of a previous endowed gift from Turner, offers law students hands-on opportunities to assist individuals with legal matters, such as applying for tax-exempt status and drafting lease agreements, when they otherwise would not be able to afford representation.
"The Turner Clinic sits at the intersection of law and business, reinforcing Vanderbilt's strengths in working across disciplines to achieve viable solutions," says Chris Guthrie, dean and John Wade–Kent Syverud Professor of Law at Vanderbilt Law School. "This funding allows us to better support our students and faculty who provide this important legal representation to lower-income clients. We're deeply grateful for this new opportunity."
Directed by Assistant Clinical Professor of Law Lauren Rogal, the clinic expands the imprint of the Cal Turner Program for Moral Leadership in the Professions, which brings together students from Vanderbilt's divinity, education, law, management, medical and nursing schools to help them identify the values that motivate their work and partner across the professions to address society's most challenging problems. Turner established the leadership program with a gift in 1994, and the endowed fund has grown considerably through prudent management, allowing for the establishment of the clinic.
Under the guidance of faculty mentors, students in the Turner Family Community Enterprise Clinic receive course credit as they hone legal skills in a range of transactional matters, including entity formation, governance, tax, contracts, employment, intellectual property and risk management. The clinic also exposes students to opportunities that arise in today's rapidly evolving legal environment, which is explored in the school's Program on Law and Innovation.
"I'm delighted to help establish this clinic at Vanderbilt Law School," says Turner, who is also chairman of the Cal Turner Family Foundation and an emeritus member of the Vanderbilt University Board of Trust. "By providing legal representation for low-income clients, the clinic will greatly support the Program for Moral Leadership's goal of seeking solutions to complex social problems."
—SETH ROBERTSON