By Brian A. Jones, BA'02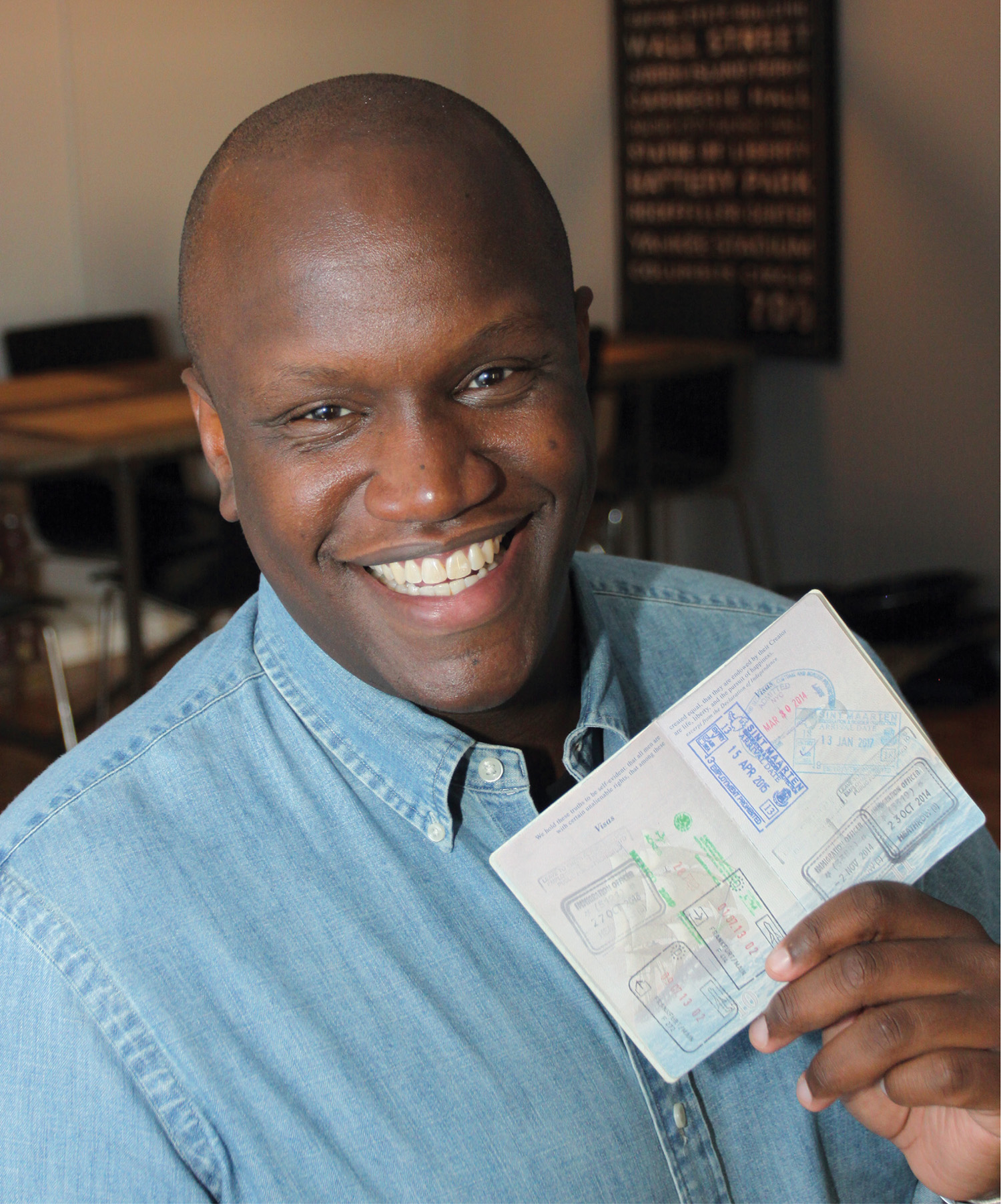 Travel is life.
I adopted that saying because life is all about experiences, and that's what travel is: experiencing life in different places, being exposed to different cultures, being pushed out of your comfort zone. That's when life is really lived.
For the past two years, traveling is practically all I've done. Prague, London, Jamaica, Dubai, Paris, Israel, Jamaica again, Iceland, Amsterdam, London again, Colombia, Cuba, St. Maarten, St. Barts. Some places I visited purely for relaxation. Other places—like Cuba—were transformative.
When I was 35, I had an epiphany: I'd had a mostly successful career on Wall Street (despite joining Merrill Lynch coming out of business school in 2008, just before it collapsed and was acquired by Bank of America). But I'd been working nonstop since I was a teenager manning the grill at Checkers, the burger spot. It was time for a break—a gap year, like many of my friends in the U.K. had taken between graduating from college and working full time.
At first I didn't tell anyone. I felt like I was just taking a personal moment to relax and figure out my next professional move, and I didn't want tons of people inserting themselves and their opinions into it. It would be my self-imposed sabbatical.
I'd saved enough to support myself for a year. I've never been the kind of person who would completely waste money, like spending $20,000 on a week at a villa in the south of France.
My travels started informally by catching up with old friends and classmates. I reached out to everyone who ever said something like, 'Oh, the next time you're in Paris, look me up.' Pretty soon I approached traveling the same way I approached working on Wall Street, the same way I was as president of the Black Student Alliance at Vandy: I just took it all in and met as many people as I could. In my mind, it was just going to work itself out.
There was no set timeframe. At first I figured I'd take six months. Then six months turned into a year. Then I figured out how to make it work for another six months. Now here I am at two years, and I've visited 15 countries and counting.
The biggest gift in all of this has been—and this sounds weird—having the ability to just sit somewhere like in a café on a Monday morning and experience life as people move around in these places as they normally would. Everyone has a story, and everyone comes from different backgrounds. They've seen different things, lived different lives. And when people are willing to share that with you, that's an experience you should cherish.
JUST DO IT
I grew up in Atlanta and went to an all-African American high school. Coming to Vanderbilt was my first experience sitting in classes where I was in the minority. Being placed in that fish-out-of-water environment prepared me for the real world.
When I was traveling, sometimes I'd again find that I was the only person of color around. But like at school, I'd try to reach out and connect with people on a different level. Where are you from? How long have you been traveling? Where else have you been?
When I finished Vanderbilt, I immediately went into investment banking and have been very fortunate in my career. But I think anyone can do something like this. You just have to set yourself up for it: Don't jump out the window without a plan. Save as much as you can, and be responsible with your money. Between finding great travel deals—$600 is the most I've ever spent on a flight—and staying with friends, you can find ways to make things affordable.
I'm planning my return to work now—but already I know this experience has changed me. I doubt I'll return to some huge conglomerate with a suit and tie, for example. I've paid my dues in that respect.
Of course, I'm going to keep traveling, too. In addition to returning to Nashville for my 15-year reunion, my next trip is scheduled for Thanksgiving. I'm going to Europe for eight days—two countries, three cities. London. Rome. Florence.
I've never been to Italy and can't wait to get a selfie at the Colosseum.
---
Brian Jones, BA'02, was president of the Black Student Alliance and majored in economics as a Vanderbilt student. Most recently, he was a vice president for Greenwich Associates in Stamford, Connecticut. Shayla Byrd, BA'05, contributed to this story.
---