Media Inquiries
Latest Stories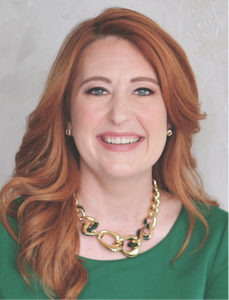 Ten years into a high-achieving law career, Heather Hubbard, JD'04, found herself captivated by a promotional brochure for the Tanzania Migration trip with the Vanderbilt Travel program, sponsored by the Alumni Association. Before they could get cold feet, she and her husband paid the deposit.
It was life-changing. "We made great friends, and the guides were truly amazing. My husband took 4,000 photos and refuses to delete even one," she says. Most important, she was completely unplugged from the office.
The trip offered many memorable experiences, but the highlight was the migration itself. "For the first time I just sat with my own thoughts," Hubbard says. "I watched millions of wildebeests and zebras intuitively follow each other. They held no meetings to plan for it. They just did it. I realized that so much in my life wasn't in flow."
It was an important epiphany leading to a change that shocked her fellow law partners.
"When you visit a Third World country, you gain a lot of perspective," she says. "I realized I wasn't having the impact I dreamed of making in law school. I was doing important work, but not where my heart was calling me."
Nine months later she opened a new business helping women in the legal industry achieve success on their own terms.
"Fifty percent of law school graduates are women, but very few are promoted to partner or general counsel. I want to empower women to succeed in a way that is authentic to them," Hubbard says.
She still unplugs on vacations, and is quick to share the important lesson she learned through Vanderbilt Travel. "You don't have to wait until you are retired to live your life. You can take these amazing trips. You just have to prepare. No matter how busy or important you are, it's 100 percent doable."
Find your own transformational experience. Explore Vanderbilt Travel at vu.edu/aa-travel.
—MATT ANDERSON