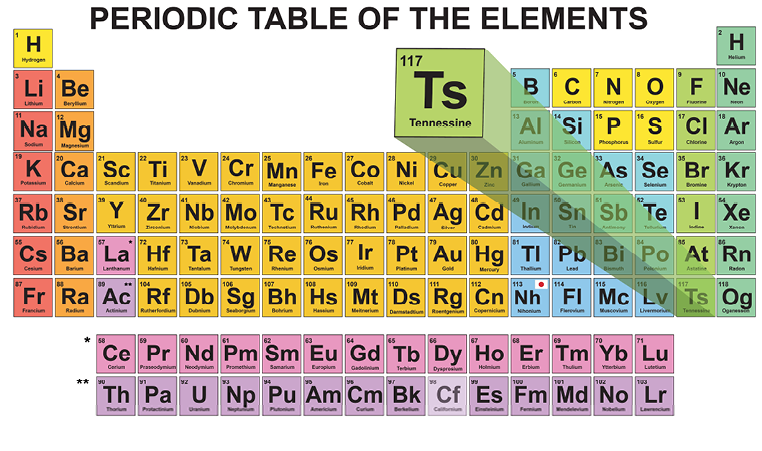 Last year Tennessee became only the second state to be recognized on the periodic table of chemical elements, and Vanderbilt faculty played a key role.
Joseph Hamilton, the Landon C. Garland Distinguished Professor of Physics, captivated alumni with the story of the discovery of superheavy element 117, tennessine (Ts), during a Commodore Classroom event hosted by the Vanderbilt Nashville Chapter in June. Hamilton and Vanderbilt Professor of Physics A.V. Ramayya played a pivotal role in the discovery.
Alumnus Charles Akers, BA'70, JD'93, who regularly enjoys cultural and educational programs on campus, typically does not attend many alumni events. But he was drawn naturally to this Commodore Classroom.
"I read about the discovery of tennessine in Science News and thought this event would be a great way to hear more about it," says Akers. "I consider myself a lifelong learner and pursue opportunities like classes at the Osher Lifelong Learning Institute at Vanderbilt, the Chancellor's Lecture Series and Blair music events. I enjoy learning new things."
Commodore Classrooms feature Vanderbilt faculty who lead discussions on a variety of topics. They engage a diverse range of alumni in age, school and interest—and celebrate the Vanderbilt community of learners and leaders across the country and around the world.
Akers recommends Commodore Classrooms to all alumni. "Vandy has a great roster of professors," he says. "It's wonderful to be able to benefit from their knowledge and enthusiasm."
Learn more about Commodore Classrooms and other alumni programs that feature Vanderbilt faculty and leadership at vuconnect.com/lifelonglearning.
Learn more about the discovery of superheavy element tennessine at vu.edu/ts-element
—MATT ANDERSON