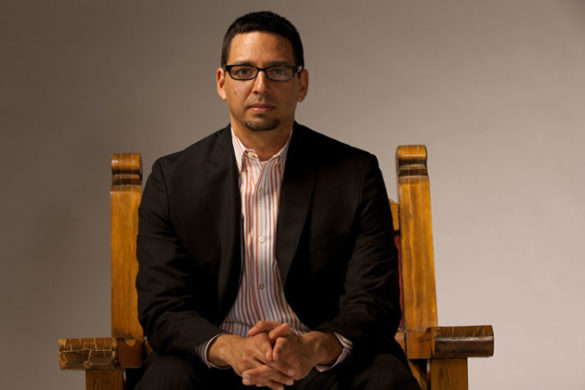 Curtis Acosta, a teacher and activist in the renowned Mexican American Studies program in the Tucson Unified School District, will speak at Vanderbilt at 5:30 p.m. Thursday, Dec. 7.
Acosta's talk, "Victory in Arizona: Defending the Rights and Education of Chicanx/Latinx Youth," will take place in Room 241 at One Magnolia Circle (110 Magnolia Circle, Nashville).
The event is free and open to the public. Refreshments will be provided.
In fall 2017, federal Judge A. Wallace Tashima overturned an Arizona ban on Mexican American Studies, saying the Arizona ban was motivated by racial discrimination and violated students' constitutional rights.
Acosta's presentation will focus on that victory by examining the connection between the racist and dehumanizing policies in Arizona with the current national political climate that is affecting youth, people of color and other marginalized communities.
For more information, contact chris.dasilva@vanderbilt.edu.
NOTE: A breakfast with Curtis Acosta will be held for the Peabody community only at 9 a.m. Friday, Dec. 8, in Wyatt 223.