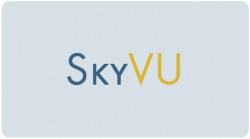 Come to the SkyVU Town Hall at 3 p.m. Thursday, Dec. 7, in Langford Auditorium. During this one-hour event, members of the executive steering committee will discuss how users will log into Oracle Cloud and how to receive support, along with other program updates.
If you are unable to attend in person, you are invited to attend virtually via the following livestream on the SkyVU homepage.
SkyVU will transform Vanderbilt's administrative processes and the underlying technology across financial, administrative and research support organizations. Read about the April town hall here.
The SkyVU executive steering committee includes Provost and Vice Chancellor for Academic Affairs Susan R. Wente; Vice Chancellors Eric Kopstain, John Lutz, Brett Sweet, Audrey Anderson and Susie Stalcup; Associate Vice Chancellor and Chief Human Resources Officer Barb Carroll; and Associate Vice Chancellor for Internal Audit Doug Horr.
For more information, email skyvu@vanderbilt.edu.