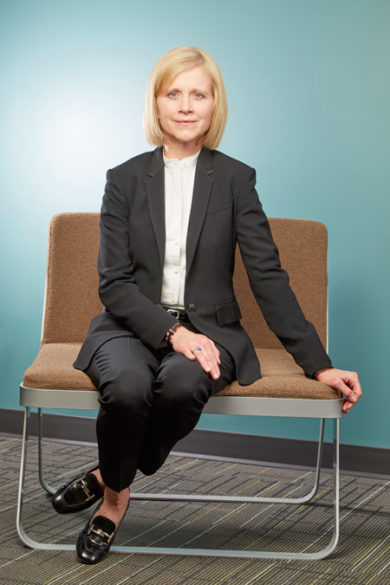 Professor of Law Tracey E. George will join the provost's office as associate provost for faculty affairs.
George, who holds the Charles B. Cox III and Lucy D. Cox Family Chair in Law and Liberty as well as a secondary appointment in political science, will work with academic leaders across campus to enhance Vanderbilt's efforts to support faculty.
"Our faculty are at the core of our success, and Tracey's contributions as co-chair of the COACHE faculty satisfaction survey working group gives her invaluable insight into the university's strengths with faculty, and where we have opportunity to improve," said Vice Chancellor for Academic Affairs and Provost Susan R. Wente. "We have so much important new work to do. I'm excited that Tracey is taking on responsibilities that will help advance the goals of the Academic Strategic Plan."
During this three-year, part-time appointment, George will continue to teach in the law school and conduct research in state and federal judicial systems. George has had a number of key roles in the university that prepare her for this new position. She served on the TIPs Council for the 2015, 2016 and 2017 cycles, co-chaired the Trans-Institutional Programs Academic Planning Group of the Strategic Planning Committee in 2013-14, and chaired the University's Promotion and Tenure Review Committee in 2015-16.
As associate provost, she will be based in the Office of Academic and Faculty Affairs. She will also bridge the coordinated efforts of Vice Provost for Academic and Strategic Affairs John Geer and Vice Provost for Inclusive Excellence Melissa Thomas-Hunt to support faculty development programming.
"Tracey has kindly agreed to help in a number of critical areas. She will take the lead on developing a better process for identifying and nominating our faculty for internal and external awards," Geer said. "Her prior university committee work, especially on the COACHE survey, positions her well to take on provost-area action items in support of the faculty."
George is enthusiastic about this opportunity, saying: "I look forward to working with the faculty on a range of projects that will help my colleagues not only achieve their career goals, but ensure they get the recognition they deserve."