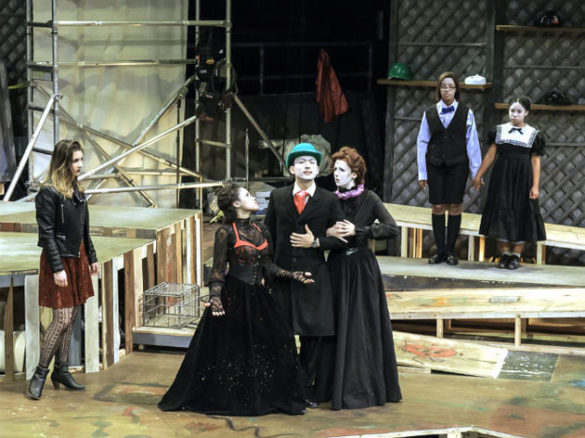 Vanderbilt University Theatre will perform a modern adaptation of the 1920s Italian comedy Six Characters in Search of an Author—with five students playing slightly tweaked versions of themselves—at Neely Auditorium Nov. 3-11.
The Vanderbilt production is an adaptation by writer-in-residence Steve Moulds of playwright Luigi Pirandello's absurdist classic. It's directed by David Ian Lee, a Fred Coe artist-in-residence who is also an actor, educator and playwright.
The show will be performed at 8 p.m. on Nov. 3, 4, 10 and 11, and at 7 p.m. Nov. 9. There will also be a Sunday matinee at 2 p.m. Nov. 5.
The action begins with a group of actors rehearsing for a production. They are interrupted by another group claiming to be fictional characters who say they are looking for an author to complete their unfinished story.
"When the play premiered in Italy, many in the audience were confused and upset about what was going on," Moulds said. "There were even reports of patrons shouting the actors off the stage."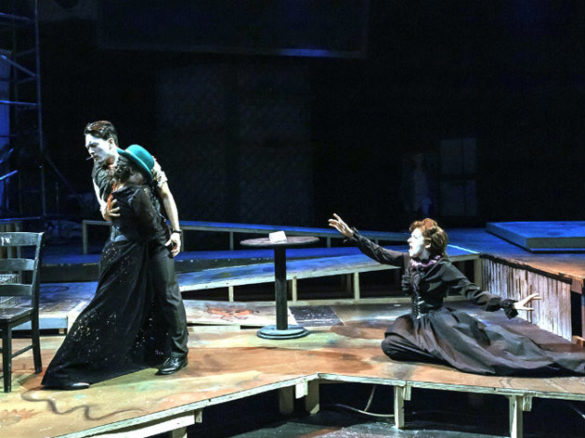 Moulds, who earned his bachelor of arts in theatre and English from Vanderbilt in 2000, first adapted the play for The Hypocrites, a Chicago theatre company that is noted for reinterpreting the classics.
Moulds said that he views the cast as two different groups. "We have what I call 'the company,' the real people who are rehearsing a play, and Pirandello's fictional characters, who do the interrupting," Moulds said. "The great joy of this process is that we cast five Vanderbilt students to essentially play themselves in 'the company.'"
The students who play versions of themselves are Mikaela Baker, Sophia Denney, Jacqueline Grogan, McKenzie Marshall and Lexi Pérez. Three of the students are enrolled in the class "Writing for the Stage and Screen" that Moulds is co-teaching with Diana Grisanti.
The characters are John Lee in the role of the Father; Miranda Pepin as the Stepdaughter; Rachel Platt as the Mother; Yuzhou Huang in the role of the Son; Robyn Hendrix as the Boy; and Koryn Guile as the Girl.
Alexandra Sargent-Capps, senior lecturer in theatre, is the costume designer, and Phillip Franck, associate professor of theatre, is in charge of lights and sound design. Matthew Stratton, senior lecturer in theatre, designed the set.
General admission for Six Characters in Search of an Author is $10, with reduced prices for students. Reserve tickets here, or pick them up at the Sarratt Box Office.