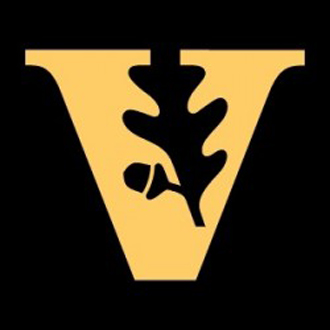 After two years of study and numerous listening sessions with students, postdoctoral fellows and providers, Vanderbilt has made the decision to transition to a new integrated model of care for campus resources that address mental health and well-being services for all students and fellows.
A key piece of the transition is a new University Counseling Center (UCC) that will open in 2018 and report to the Office of the Dean of Students.
The UCC will replace the existing Psychological and Counseling Center, which currently reports to the Medical Center. The new facility will join the Center for Student Wellbeing and Student Health Center in comprising the primary wellness network for undergraduate, graduate and professional students, as well as postdoctoral fellows.
In keeping with Chancellor Nicholas S. Zeppos' initiative to increase support for the Vanderbilt community's mental health and well-being, the transition to the UCC represents a continuation of the university's strong financial and administrative investment in mental health resources.
The change also allows for cohesive integration with other Dean of Students resources, including Social Justice and Identity, which made its campus debut in August 2016.
"We are thrilled to launch a new university counseling services model within the Dean of Students portfolio. I am confident that these new services will allow students and fellows to access an enhanced and integrated network of care and also continue to encourage healthy help-seeking behaviors for our community," Provost and Vice Chancellor for Academic Affairs Susan R. Wente said.
Scheduled to open in July 2018, the UCC will provide a mix of direct access care and referrals for more specialized care, and is designed to work closely with other campus health and wellness partners to ensure the university provides a comprehensive and integrative network of support for students and postdoctoral fellows.
The UCC will continue to emphasize a model of time effective care and will retain the hallmarks of the existing PCC with its and ethos of commitment to an individual's academic and personal well-being. This restructuring will seek to integrate a range of expertise inclusive of medical providers, psychologists, social workers, counselors, and other professionals who together can collaborate on superlative care.
One of the central focal points of this transition will be supporting Vanderbilt's diverse population of undergraduate, graduate and professional students, as well as postdoctoral fellows. During the 2016-17 academic year, Wente provided additional resources to expand wellness supports for graduate and professional students, an emphasis which will continue in the restructured environment.
Student and fellow feedback during this process has been invaluable in articulating the need for this restructuring. Numerous open-forum town halls as well as a multiyear partnership with Vanderbilt Student Government and its Student Health and Wellness Committee, the Graduate Student Council, the Office of Postdoctoral Affairs and the many other individuals who have spoken or written over the course of the last two years have made clear how important mental health resources are to the Vanderbilt community. In a survey of all undergraduate, graduate and professional students at Vanderbilt (conducted in fall 2016), over 25 percent of respondents reported using counseling services in the past year. The Office of the Dean of Students intends to continue conversations with students, student organizations and fellows as it prepares to launch the University Counseling Center in July 2018.
Given Vanderbilt's high-achieving academic population, the university wishes to encourage healthy help-seeking behaviors and situate care at a variety of levels so individuals can access the resources most appropriate to their need in the moment. The restructured UCC will help achieve these goals as part of an integrated ecosystem of wellness supports.
To facilitate this restructuring, the university is launching a search for a permanent director. Wente has named a search committee to lead a national search. Ranga Ramanujam, professor of management at the Owen Graduate School of Management, is serving as chair of the search committee. For more information on the search, click here.