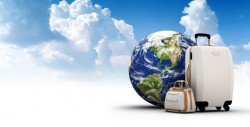 Seniors interested in the Michael B. Keegan Traveling Fellowship as well as the faculty and staff who advise them can learn more about the program during three upcoming information sessions.
The sessions are scheduled for the following times:
Thursday, Nov. 2, 12:45–1:15 p.m.
Tuesday, Nov. 14, 12:15–1:30 p.m.
Friday, Dec. 8, 4:45–5:30 p.m.
All of the session will be held in the OACS Lounge.
The Keegan Traveling Fellowship enhances the development of future leaders through world travel and experiential learning. The program is designed to allow a graduating senior the opportunity to pursue an idea or an issue, about which the student is impassioned, and to do so in the context of daily life in a global scenario.
The info sessions will provide an opportunity for students to ask questions about the application process, requirements and former recipient projects.
Contact: Clive Mentzel
clive.mentzel@vanderbilt.edu