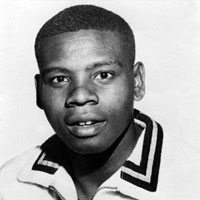 Vanderbilt students, faculty and staff have the opportunity this weekend to visit the North Nashville community that shaped Vanderbilt alumnus and civil rights pioneer Perry Wallace, BE'70, who integrated Southeastern Conference basketball nearly 50 years ago on Dec. 2, 1967.
A limited number of spaces are available for the tour scheduled for 9:30 a.m. to 2 p.m. on Saturday, Oct. 21. A portion of the tour will include walking. Lunch will be provided. Interested faculty, staff and students can sign up here.
Buses will leave from Magnolia Circle behind The Commons Center at 9:30 a.m. Lunch will conclude no later than 2 p.m. at Memorial Gym.
The community tour coincides with a yearlong curriculum at The Martha Rivers Ingram Commons, Vanderbilt's living-learning community for first-year students, based on The New York Times best-selling book Strong Inside: Perry Wallace and the Collision of Race and Sports in the South. The book's author is another Vanderbilt alumnus, Andrew Maraniss, BA'92.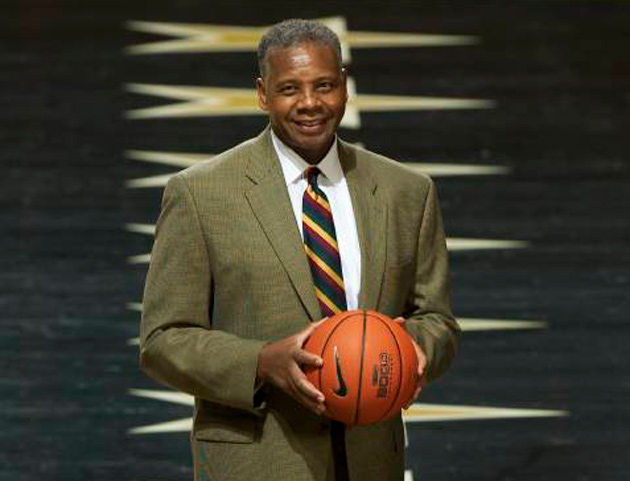 Those on the tour will visit various locations in North Nashville and meet with community leaders at stops including 15th Avenue Baptist Church, historically black Fisk University, and the Jefferson Street/Gateway to Heritage Plaza.
In addition to visiting important community and cultural centers in the Jefferson Street and Hadley Park areas, there will be the opportunity to learn more about Fisk, historically black Tennessee State University and Meharry Medical College, one of the nation's oldest and largest historically black academic health science centers dedicated to educating physicians, dentists, researchers and health policy experts. Meharry also has been ranked as one the nation's top five producers of primary care physicians.
While many colleges and universities require a "freshman read" for all incoming students, Vanderbilt's required "Commons Read" for this academic year—and the accompanying yearlong curriculum—is uniquely its own. Wallace's story about the challenges he faced as an African American growing up in the segregated South, and as a pioneer at Vanderbilt, allows students to explore the concept of resiliency—a key skill the university wants students to develop during their time on campus in their lives after Vanderbilt.
"The book and curriculum also enable us to look critically at our own past with regard to inclusion on campus, and it allows us to use that information as a springboard to look at how far we have come and how far we have to go," said Vanessa Beasley, dean of The Ingram Commons.
"We hope students will learn more about Vanderbilt's history and think about the role they want to play in its future."
This weekend's tour is sponsored by The Ingram Commons, The Bishop Joseph Johnson Black Cultural Center, Office of Greek Life and Vanderbilt Athletics.
The tour also coincides with a number of activities that are being planned by the university to mark the 50th anniversary of the integration of SEC basketball and to recognize Perry Wallace's contributions and legacy.