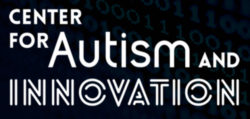 "Vanderbilt Surprising Connections in Autism and Innovation," a day of presentations, poster sessions and cross-discipline conversations, will be held Friday, Nov. 17, at The Commons Center, rooms 237 and 235.
The conference is sponsored by the newly established Vanderbilt Center for Autism and Innovation (VCAI) in partnership with the Vanderbilt Kennedy Center (VKC), the VKC Treatment and Research Institute for Autism Spectrum Disorders (TRIAD) and the Vanderbilt School of Engineering.
"We envision this as a day for sharing, learning, exploring and brainstorming," said Keivan Stassun, VCAI director, Stevenson Professor of Physics and Astronomy and senior associate dean for graduate education and research. "The conference is for those across Vanderbilt and the Medical Center involved in autism work—and those open to future engagement—especially for understanding neurodiverse capabilities, developing supportive technologies, matching individuals' strengths to meaningful work, and advancing innovation in the marketplace."
The conference includes presentations of innovative interdisciplinary work, lightning talks related to two poster sessions, and demonstrations of technologies and novel approaches. A continental breakfast, lunch and closing reception will be provided.
The Call for Posters is now open. Presenters will have the opportunity to cultivate potential collaboration with fellow researchers during two poster sessions. Before each poster session, presenters will have three minutes to highlight their research and entice visitors to their posters during fun and engaging rounds of "lightning talks." The deadline to submit a poster abstract is Wednesday, Nov. 1.
See VKC Events for the conference agenda and presenters, to register, and to submit a poster abstract. The deadline for submitting poster abstracts is Friday, Nov. 3. For information, contact kc@vanderbilt.edu.
Contact: Jan Rosemergy, 615-322-8238
jan.rosemergy@vanderbilt.edu