Media Inquiries
Latest Stories
Nashville Mayor Megan Barry's smart cities working group, Connected Nashville, unveiled its plan and opened a three-week public comment period on Oct. 12, and the mayor will release her transit plan to city leaders on Oct. 17.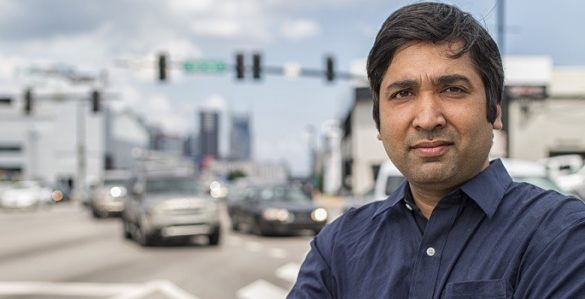 Abhishek Dubey, an assistant professor of computer science, is available for media interviews as an expert on smart transit. He served as tech committee co-chair for Connected Nashville and works with Metropolitan Transit Authority and Information Technology Services on improving Nashville transportation.
"We really need the new transit system," he says. "You've already seen what's happening in Nashville. The congestion is so bad. We cannot create new roads … so what are we going to do? We need other modes of transit."
Dubey also can discuss:
How using a new kind of predictive app plus cloud computing can help commuters better deal with traffic patterns, parking and a number of other transit issues. It can incorporate buses, car shares, bike shares, personal vehicles and any sort of future transit options.
How he and his team are using a similar algorithm to predict where Nashville should keep emergency vehicles and staff based on frequency of car accidents, fires and other incidents.
How having a networked city – where all public services use cyber-physical systems to communicate – can attract national and international tech companies to a city where that sector is already growing.